If you are dreaming of a glamorous finca wedding in a place that you and your loved ones will never forget, then you should keep reading! Fairy lights, long wooden dinner tables, mason jars full of wild flowers, full moon and flying paella buffet in a traditional Spanish style- this is what Rose's and Tom's wedding was all about.
Rose and Ben celebrated their love in style and with all the rustic Mediterranean island vibes in the heart of Mallorca. They tied the knot in a tiny chapel of their family owned countryside estate Son Torrella, which has a monastic history from the seventeenth century. You can see the impressive facade of the property with its eight balconies and central tower from the closest village Santa Maria. It is probably the most romantic Spanish property I have ever seen- one out of a movie.
Almost two hundred guests from England and Spain gathered to witness and celebrate their marriage. The Aperitivo with live music was set behind the building next to the pool and everyone was enjoying champagne and canapés, while Rose and Tom were having their couples session in the lush gardens of the Finca. Just before sunset Tom's brother invited the guests to the dinner area by playing Uilleann pipes. Long wooden tables were set in the cobbled center courtyard where traditional Spanish paella was served. The central courtyard fountain was decorated with a curtain of fairy lights was the centrepiece of this place. Everything was just so dreamy and straight out of a fairy tale!
For their glamorous finca wedding Rose was wearing the elegant low back cowl vintage gown by Charlie Brear, combined with flower head piece and golden feather back necklace. Gloria Events Mallorca took care of the organisation and putting together all the magic of the day.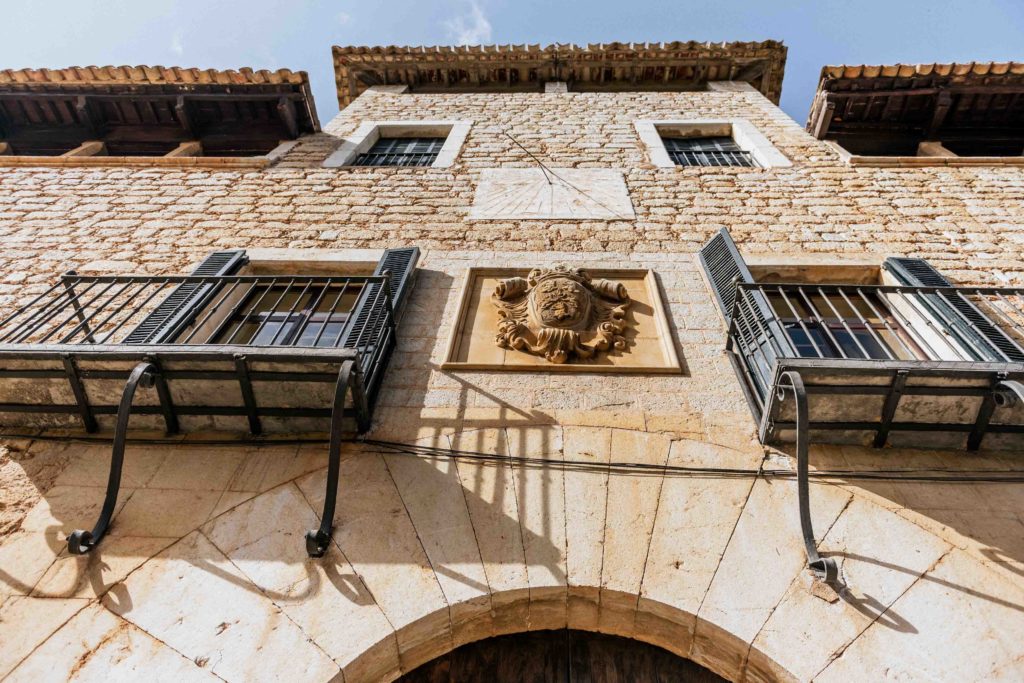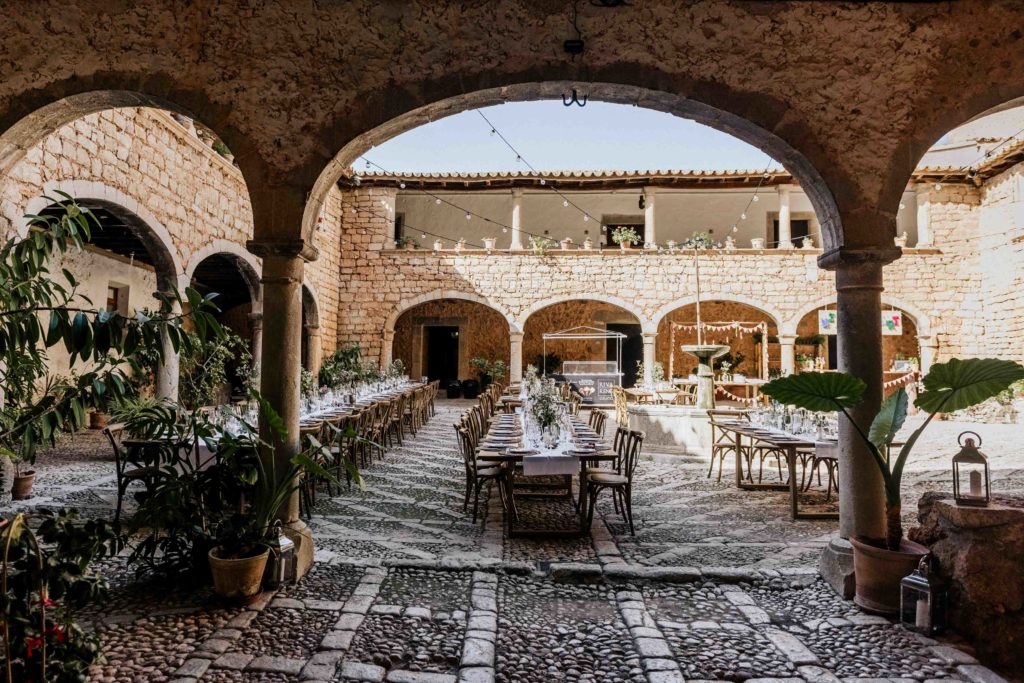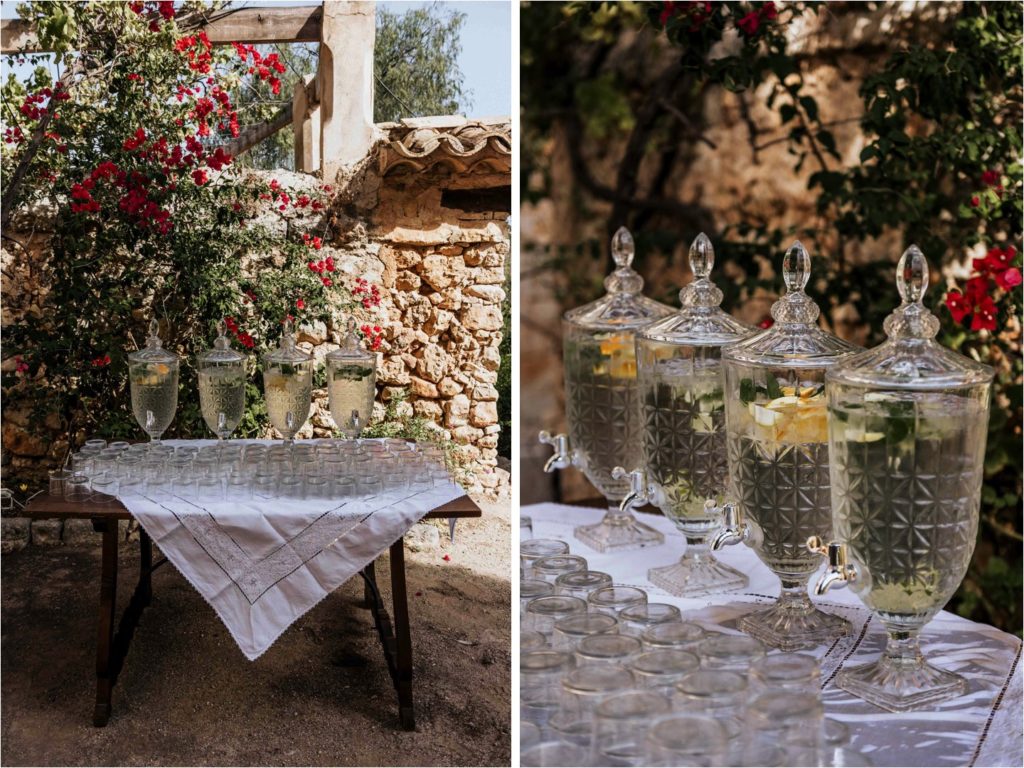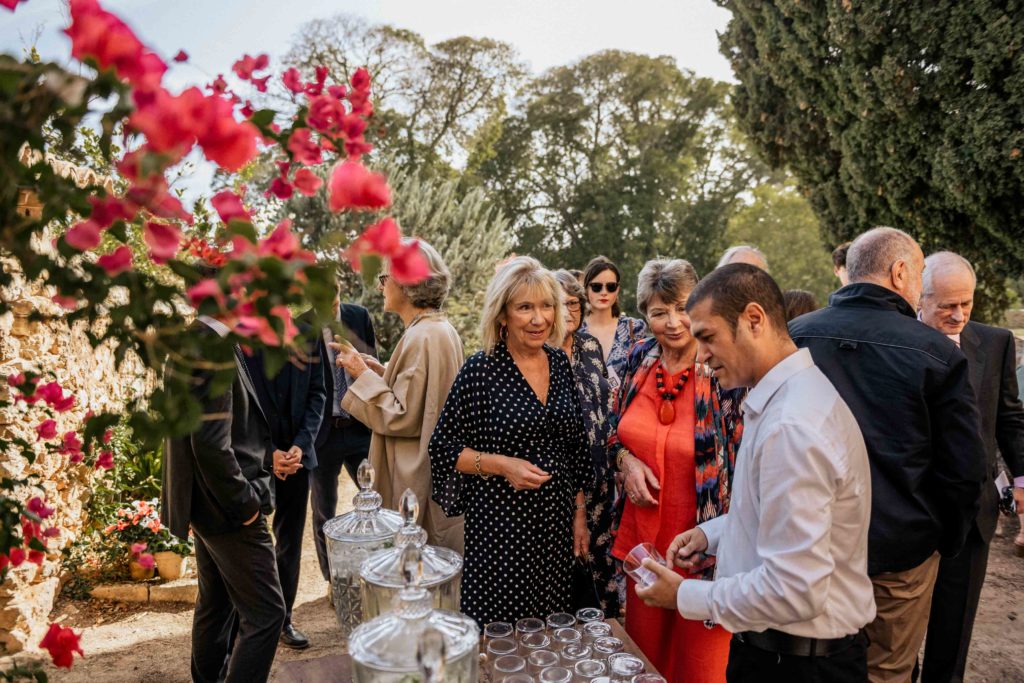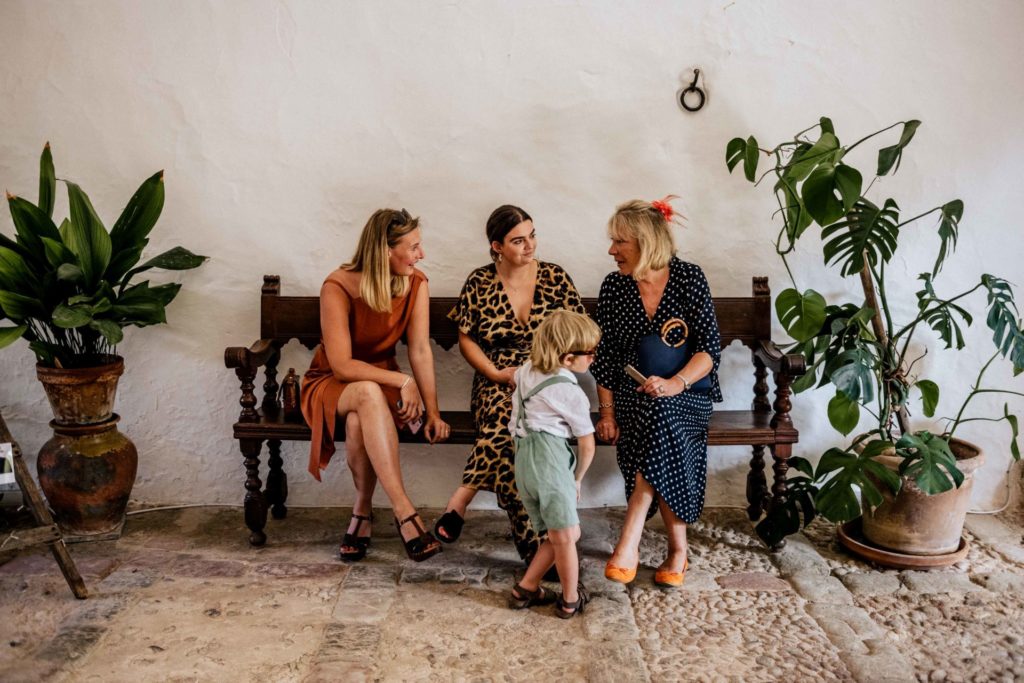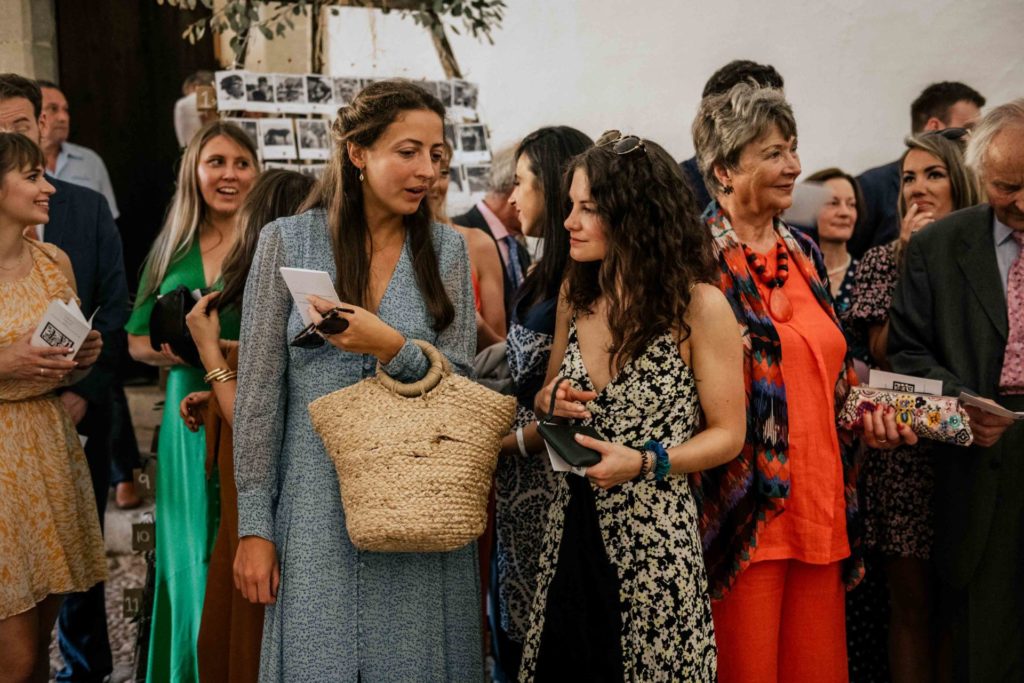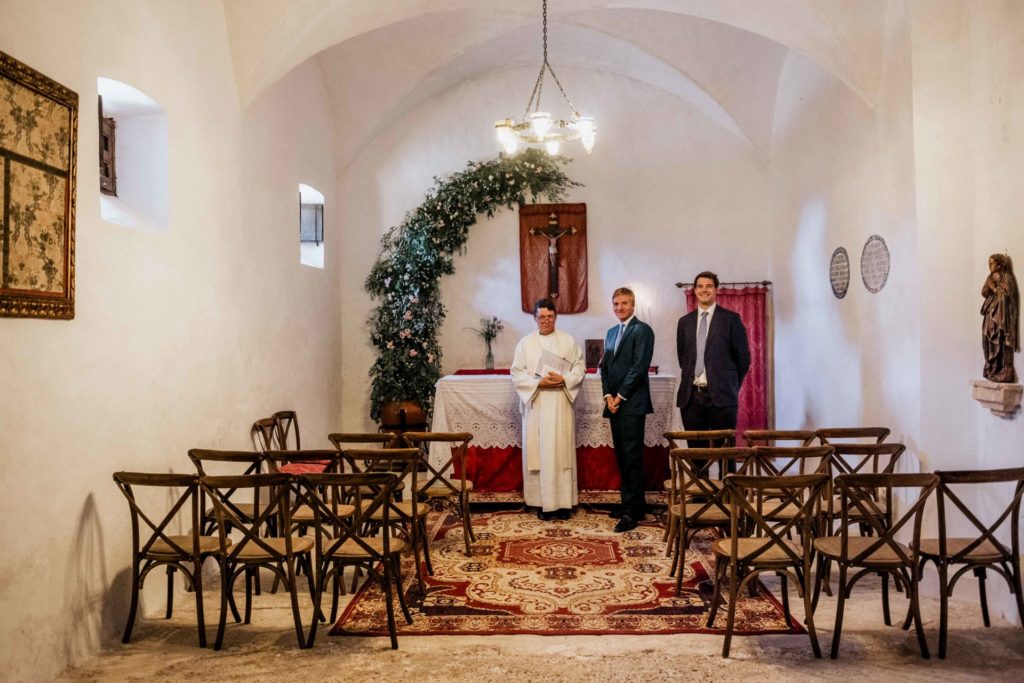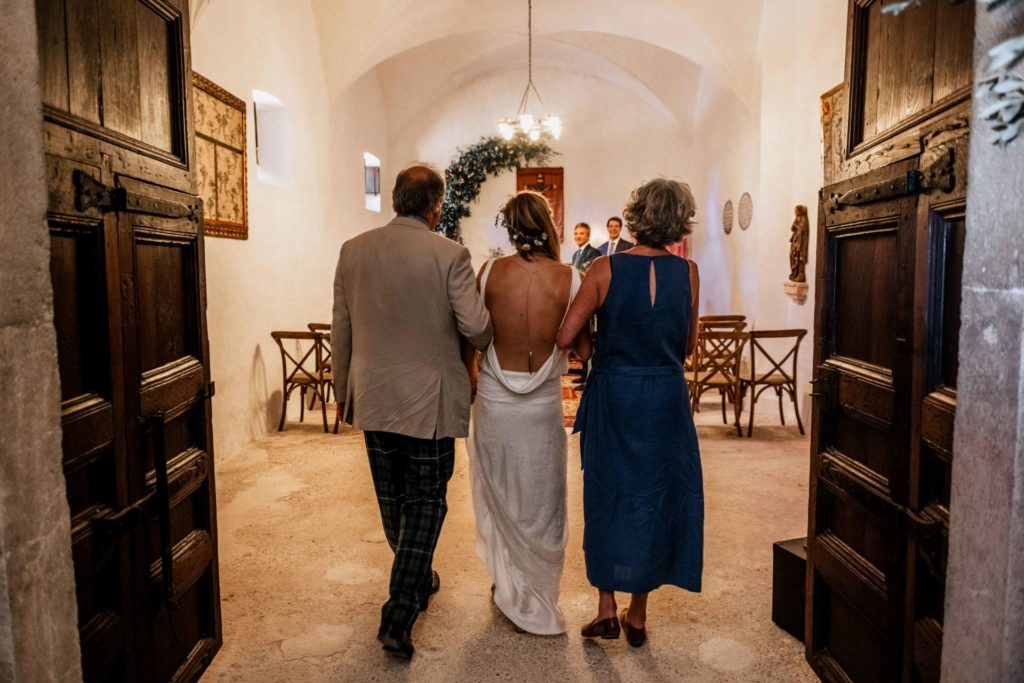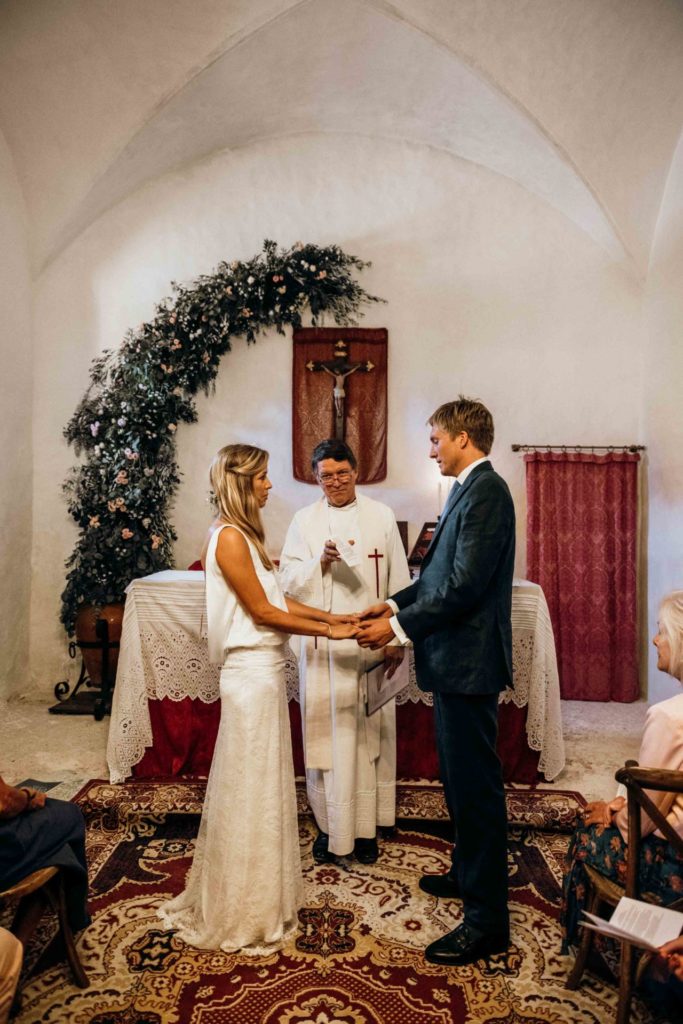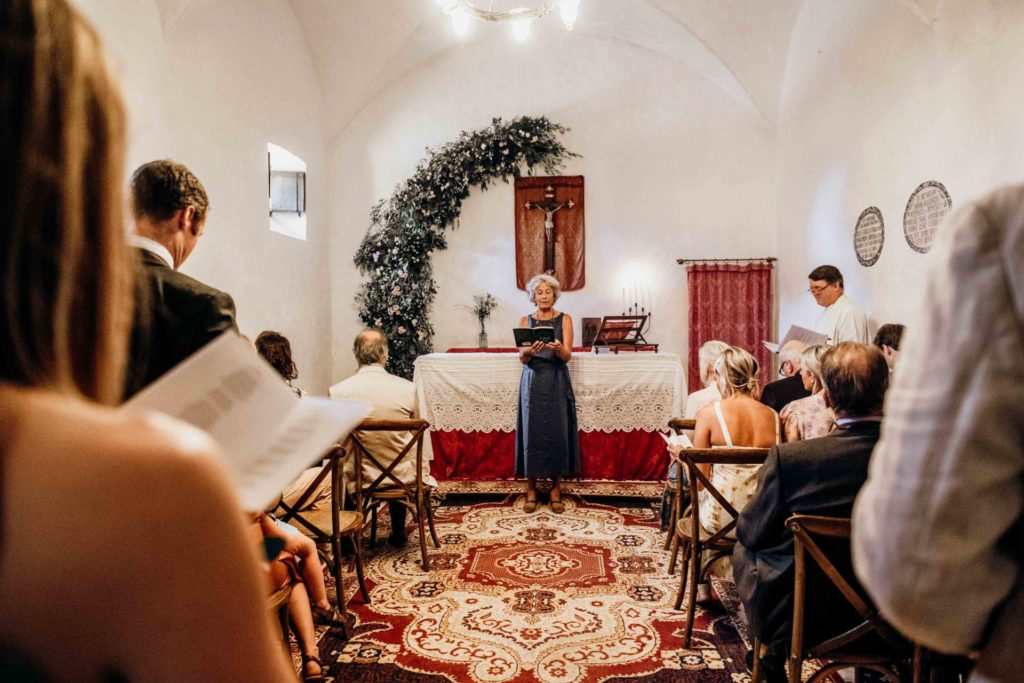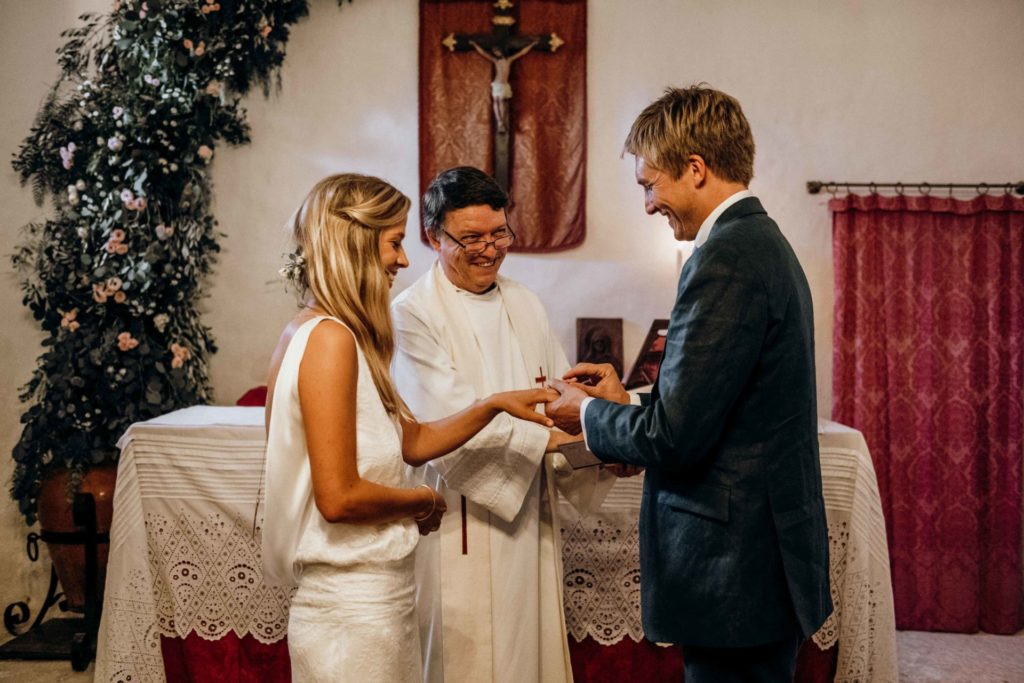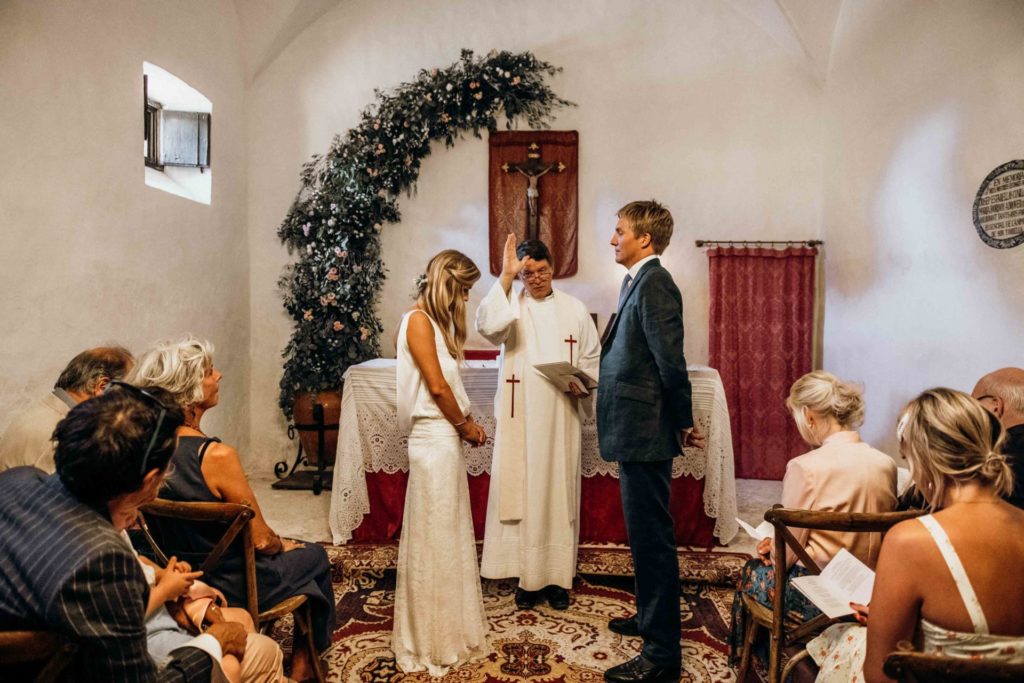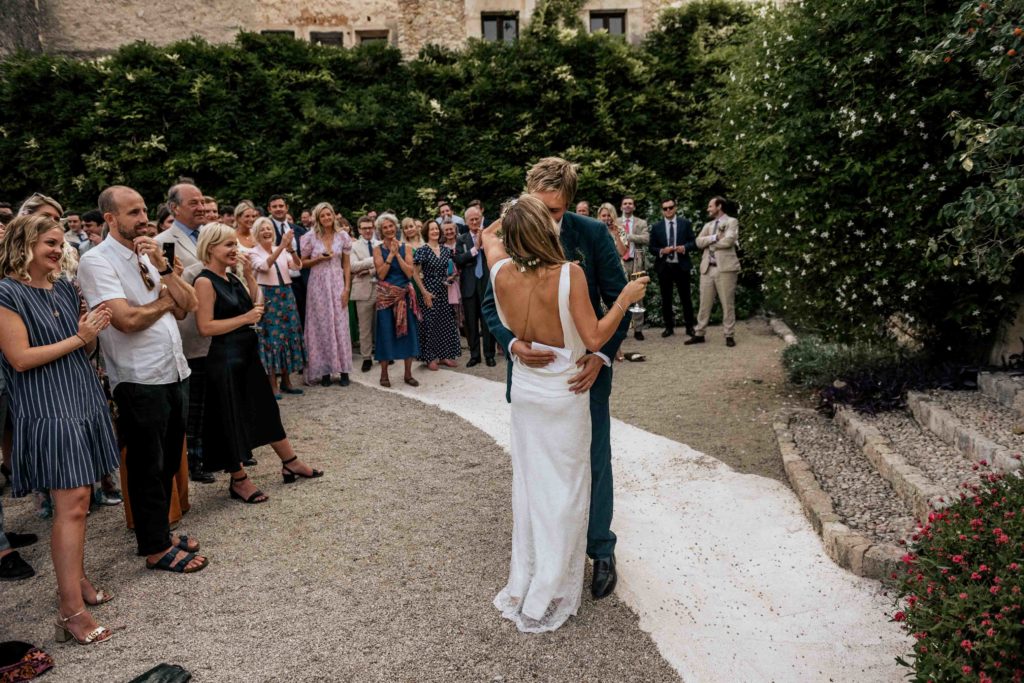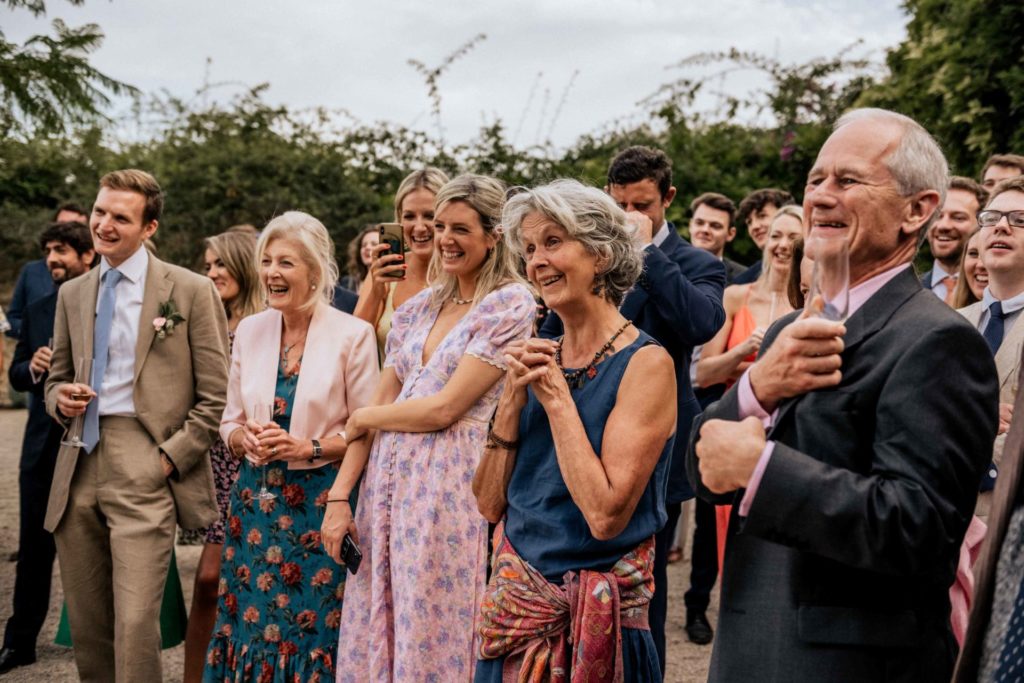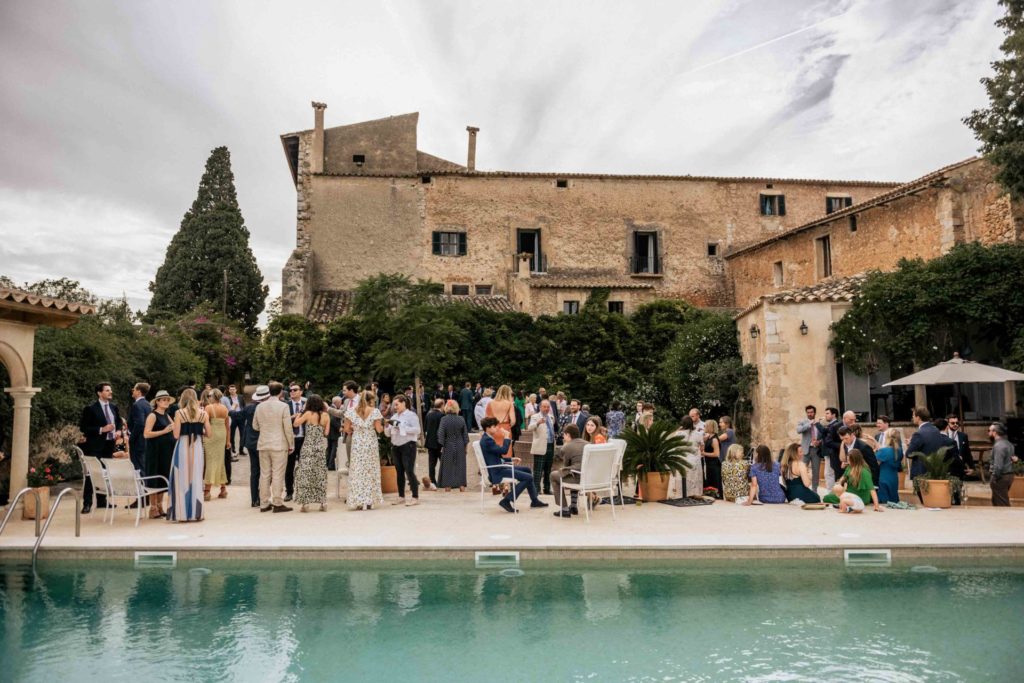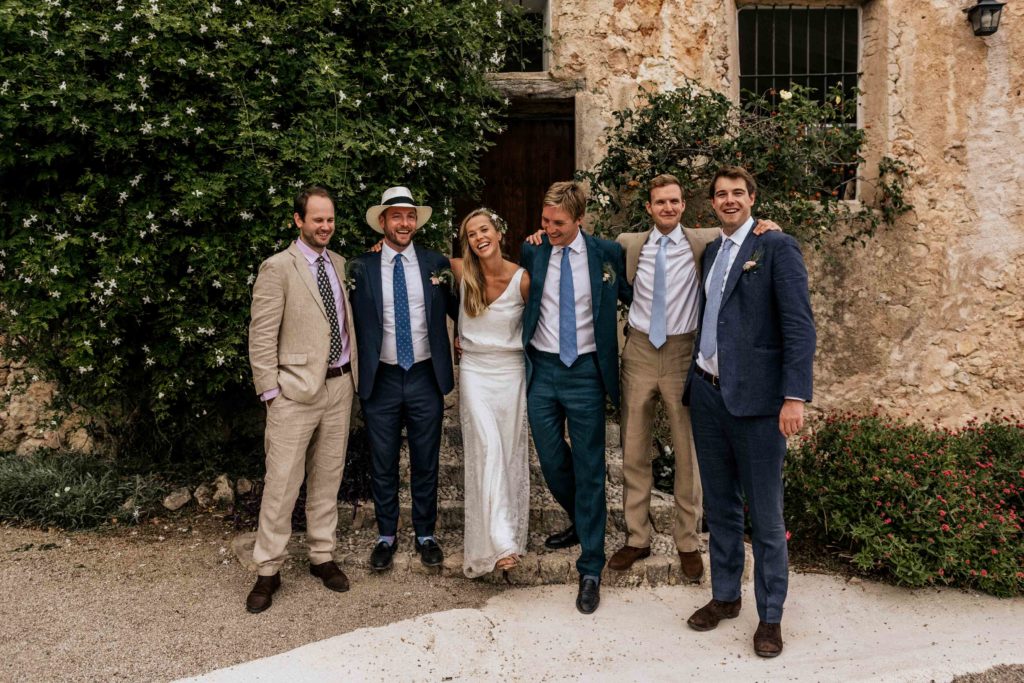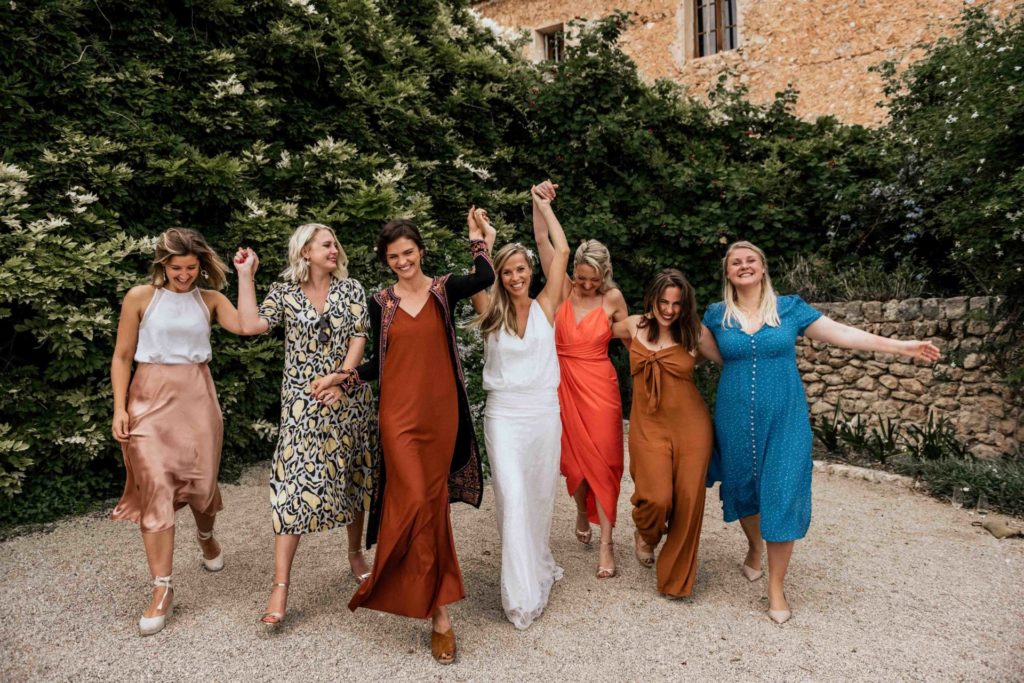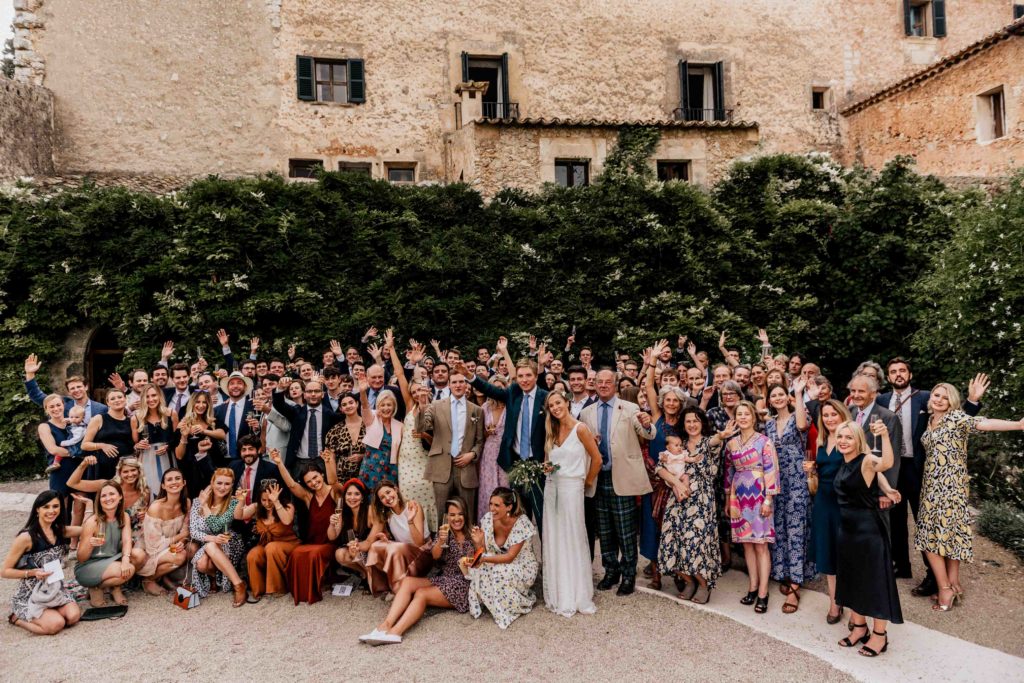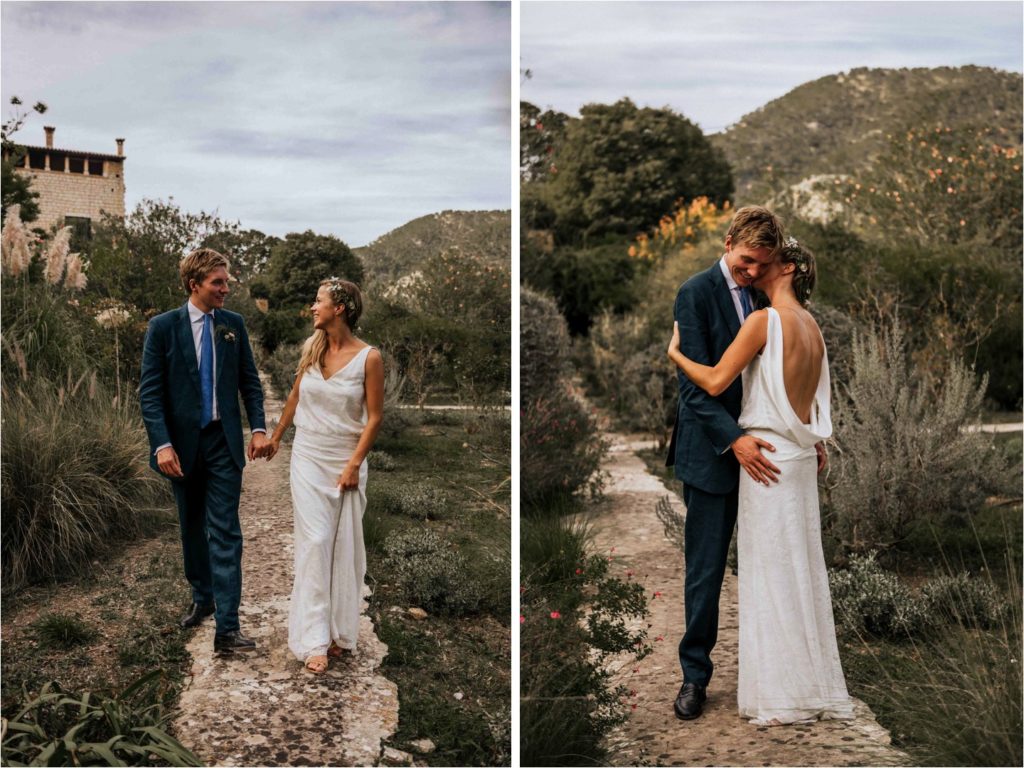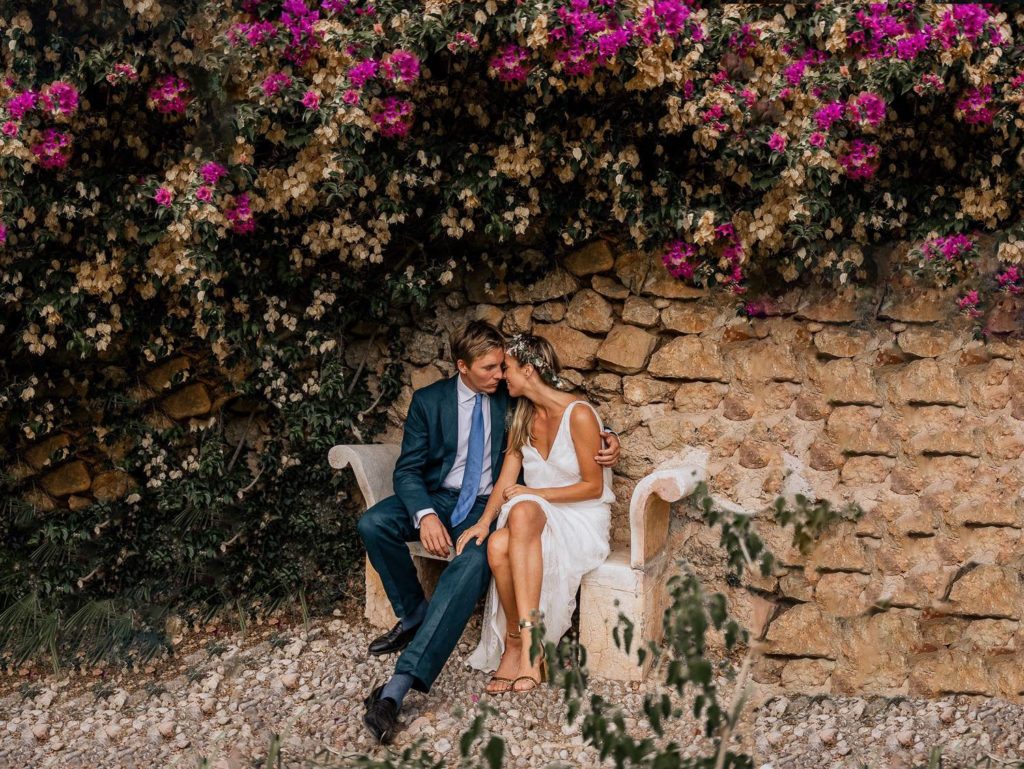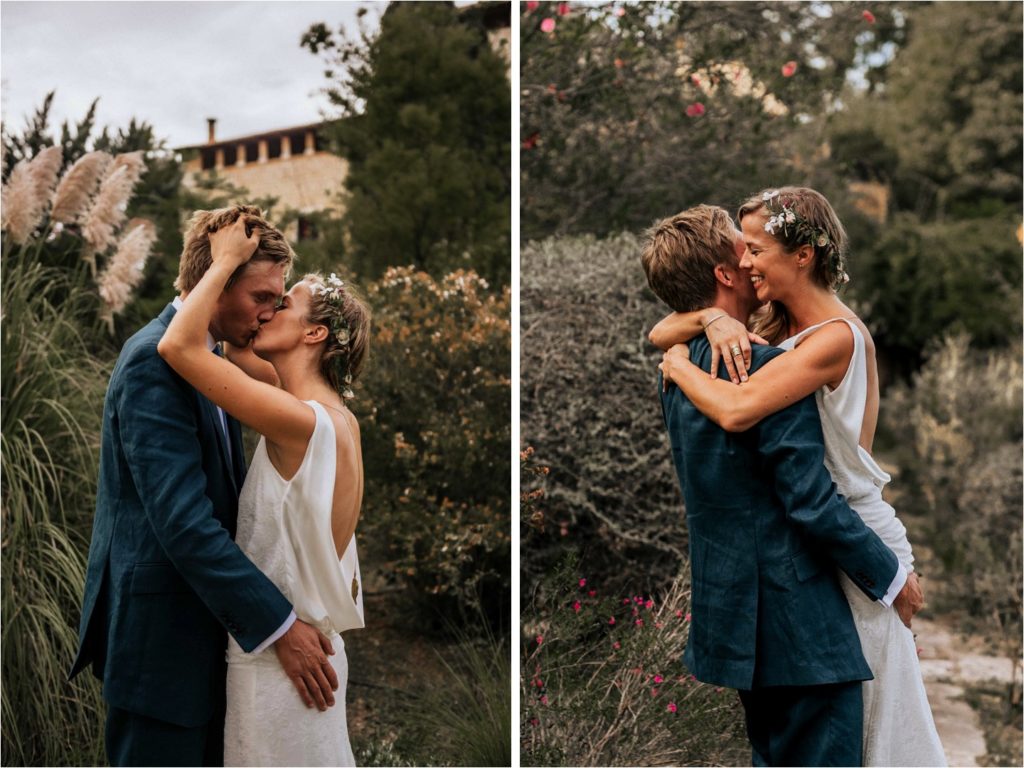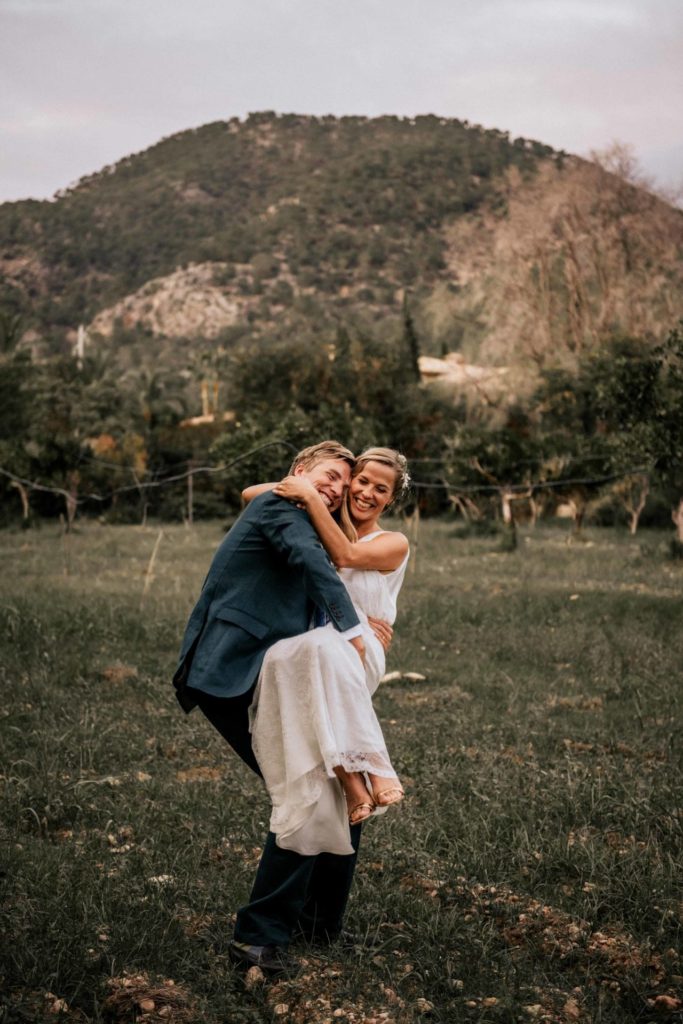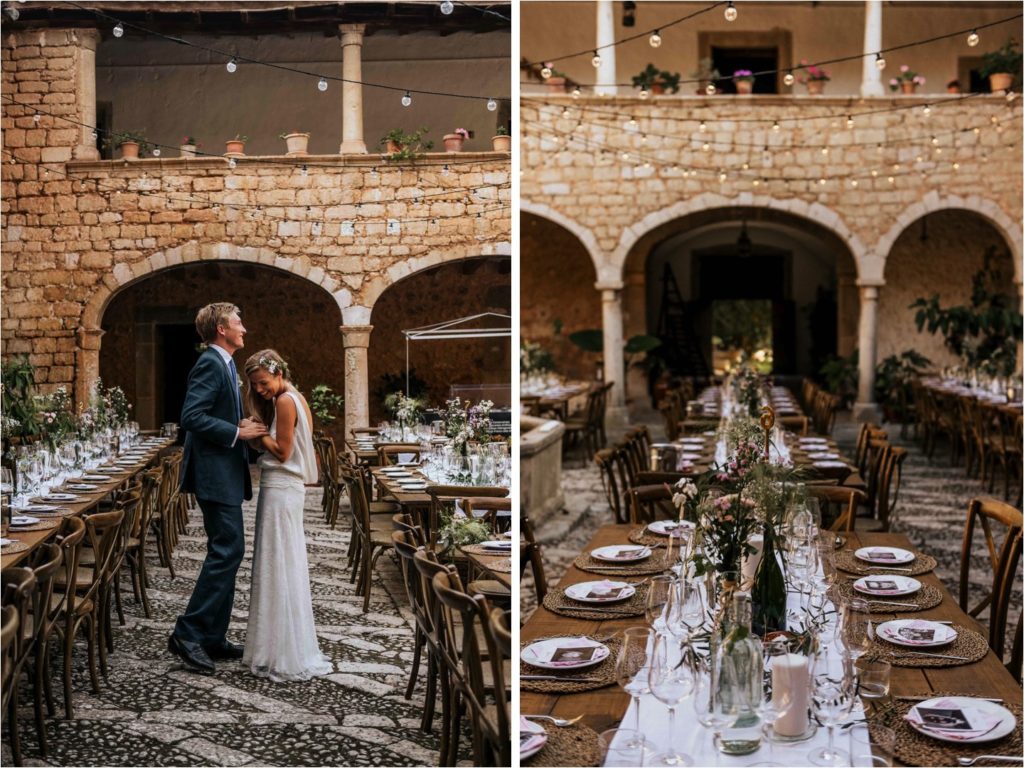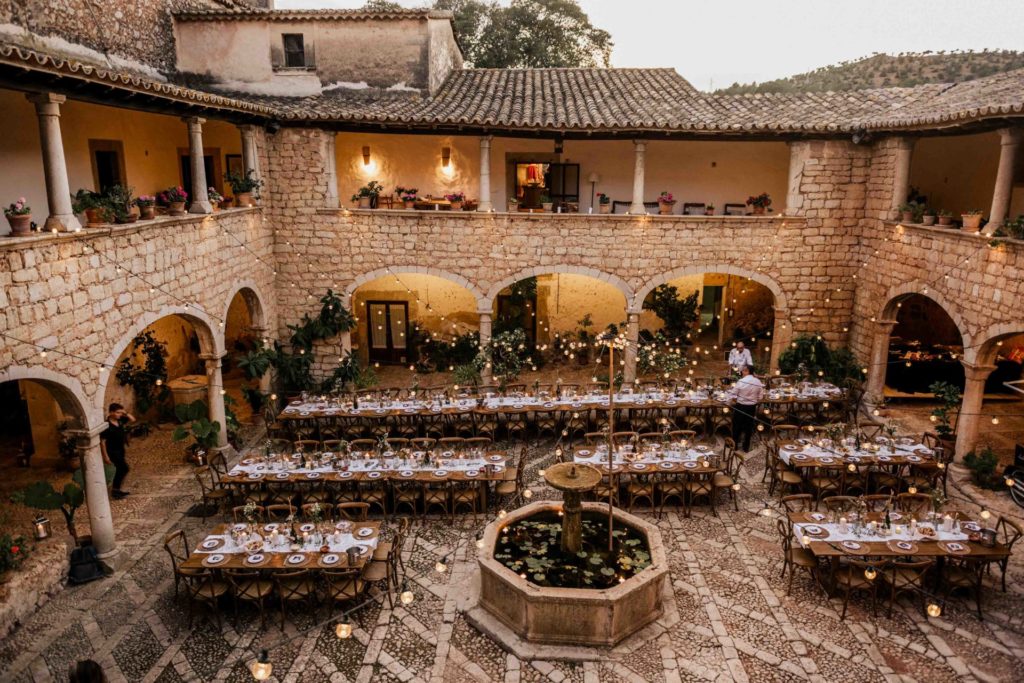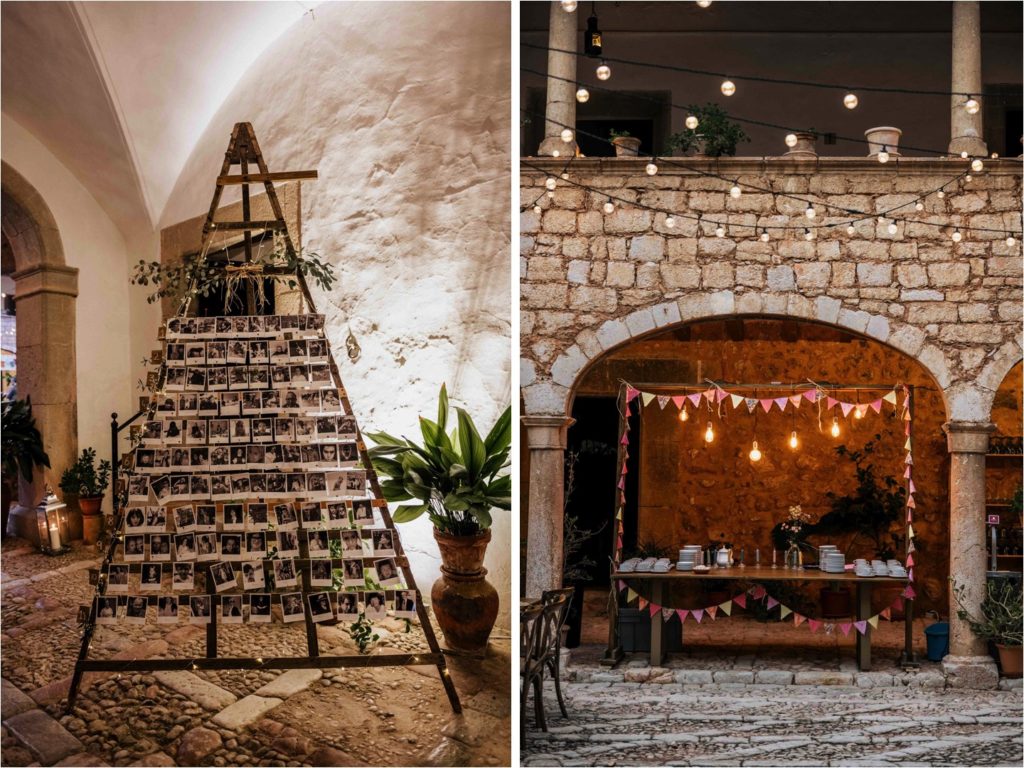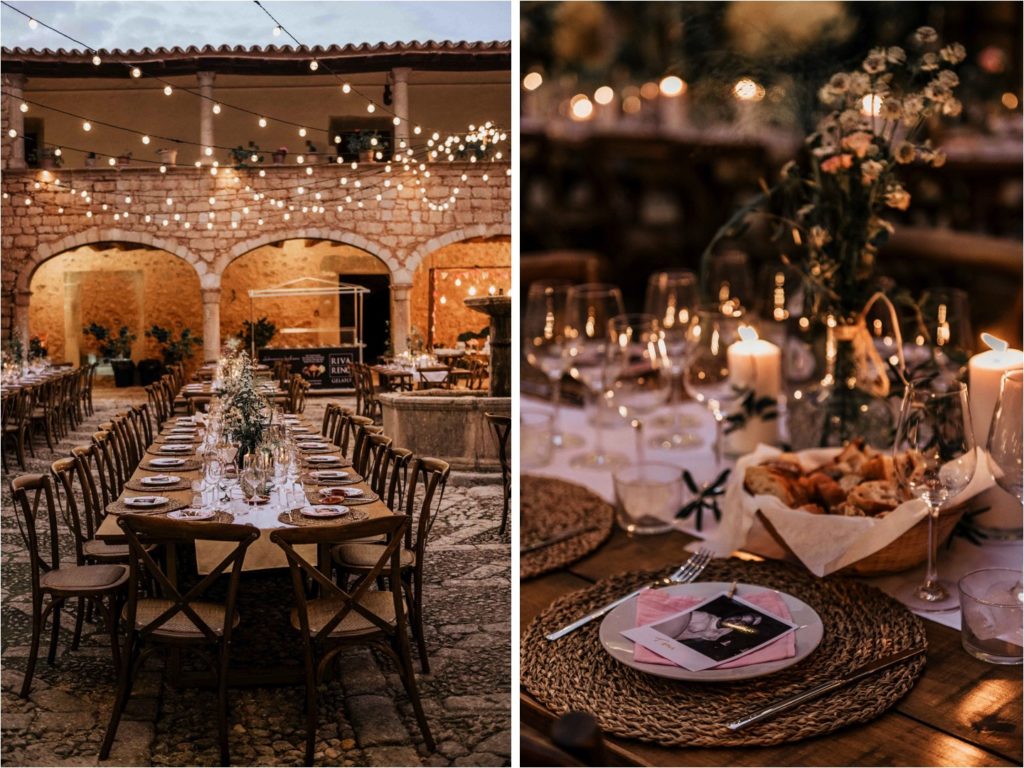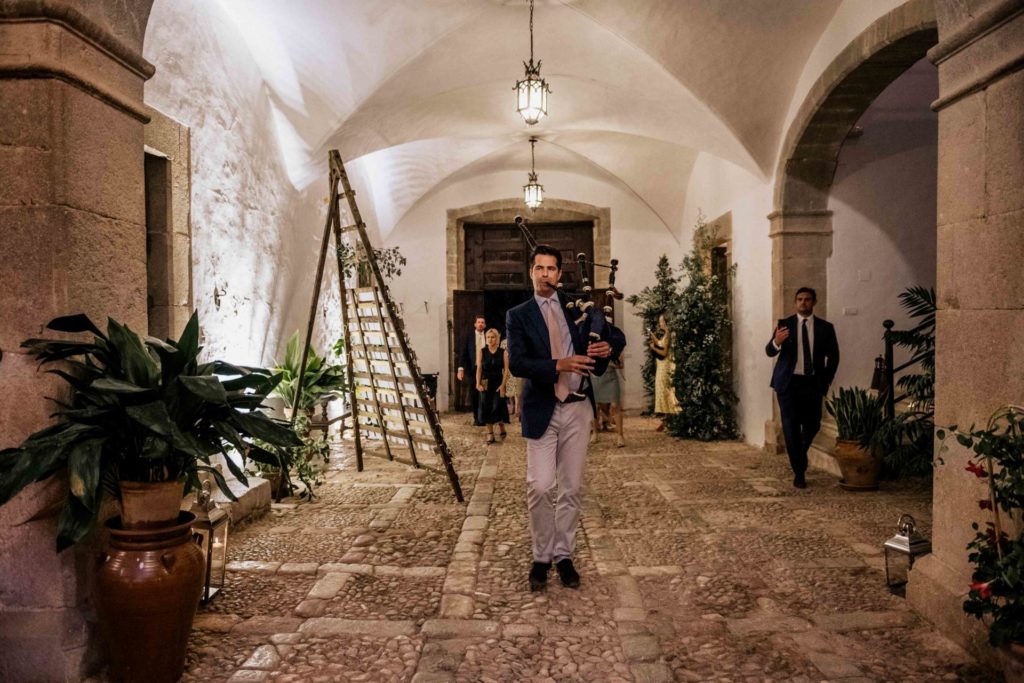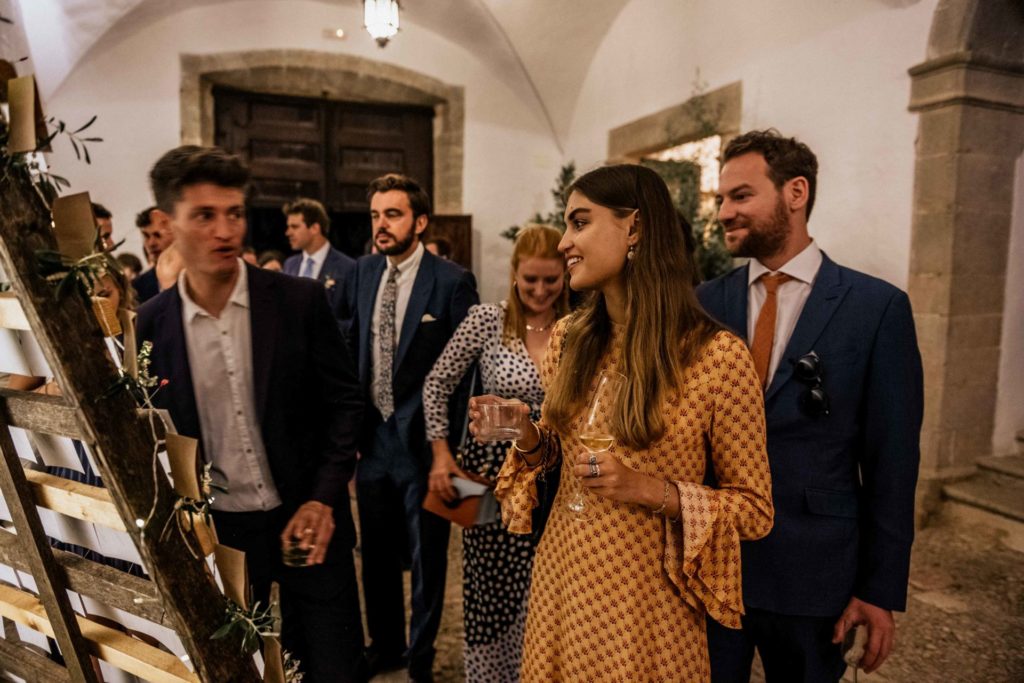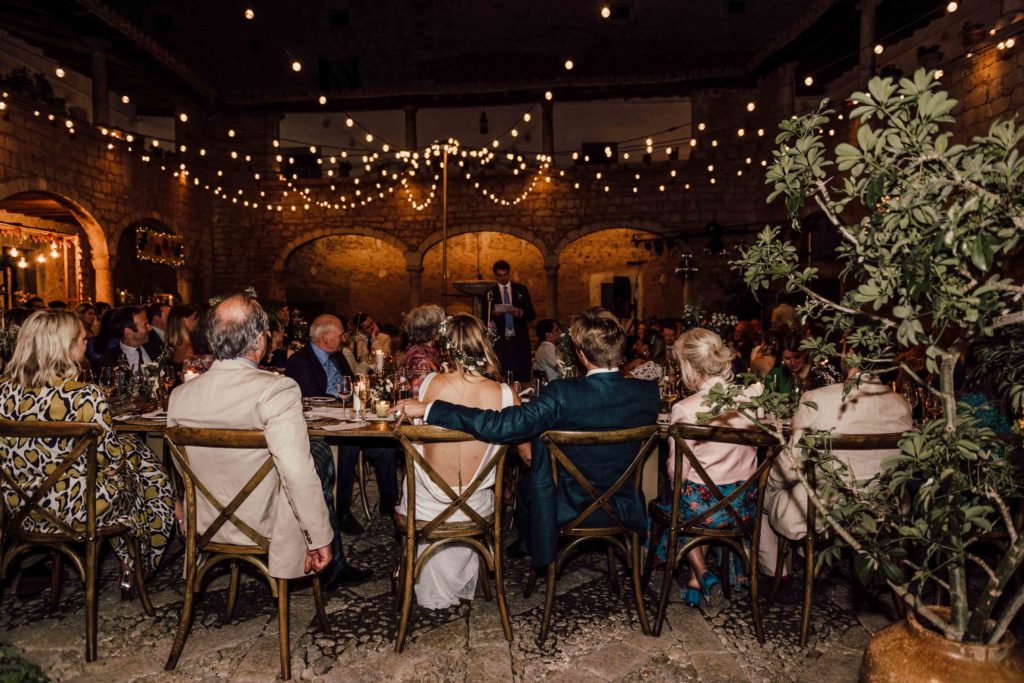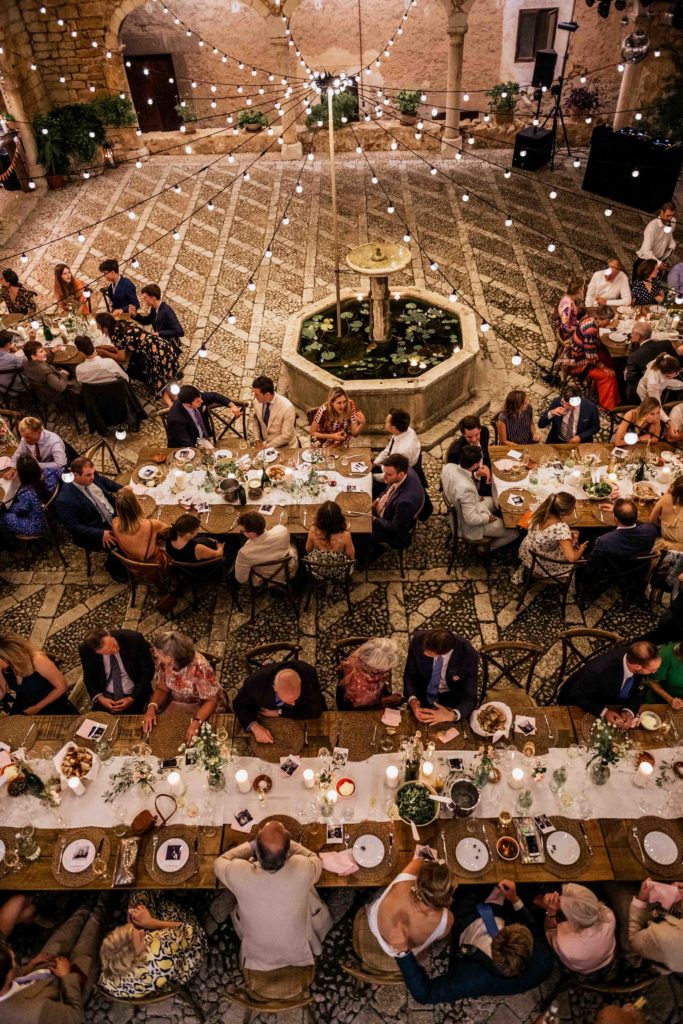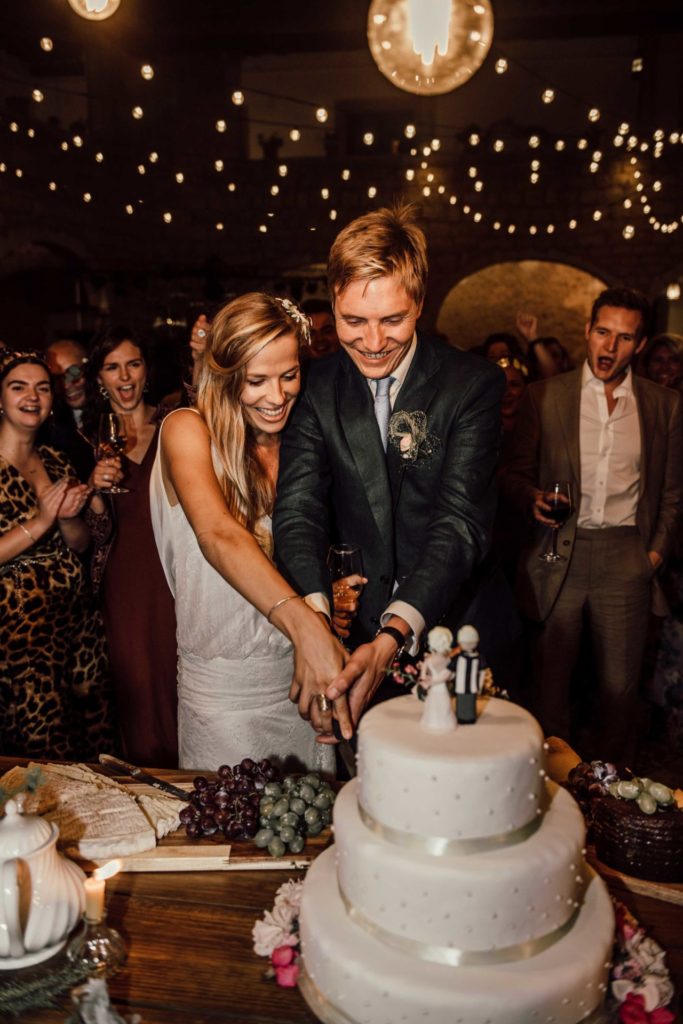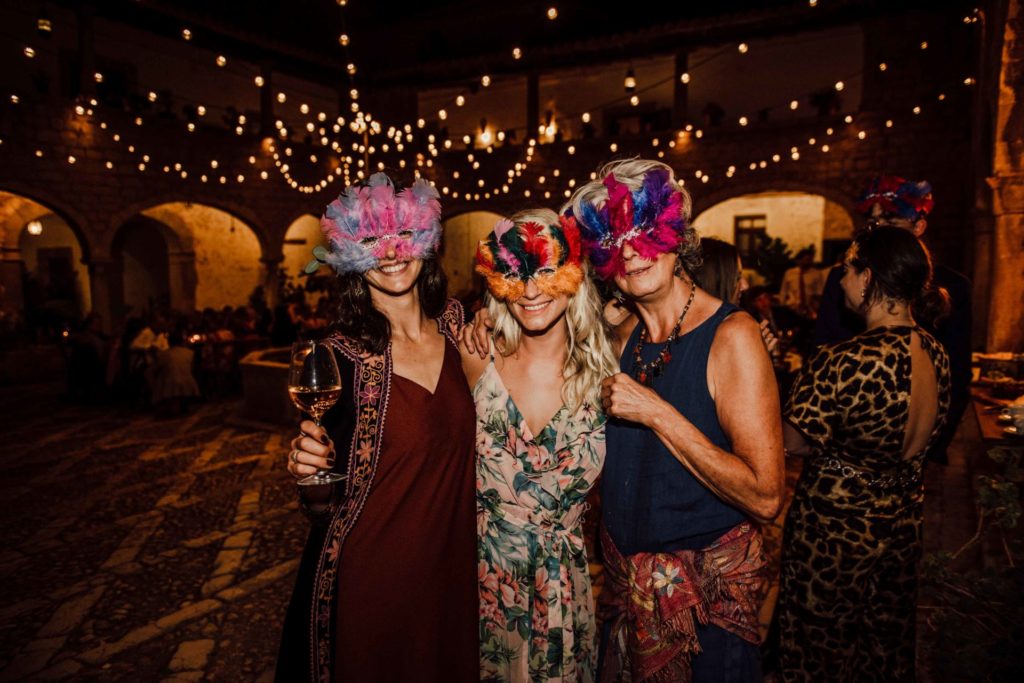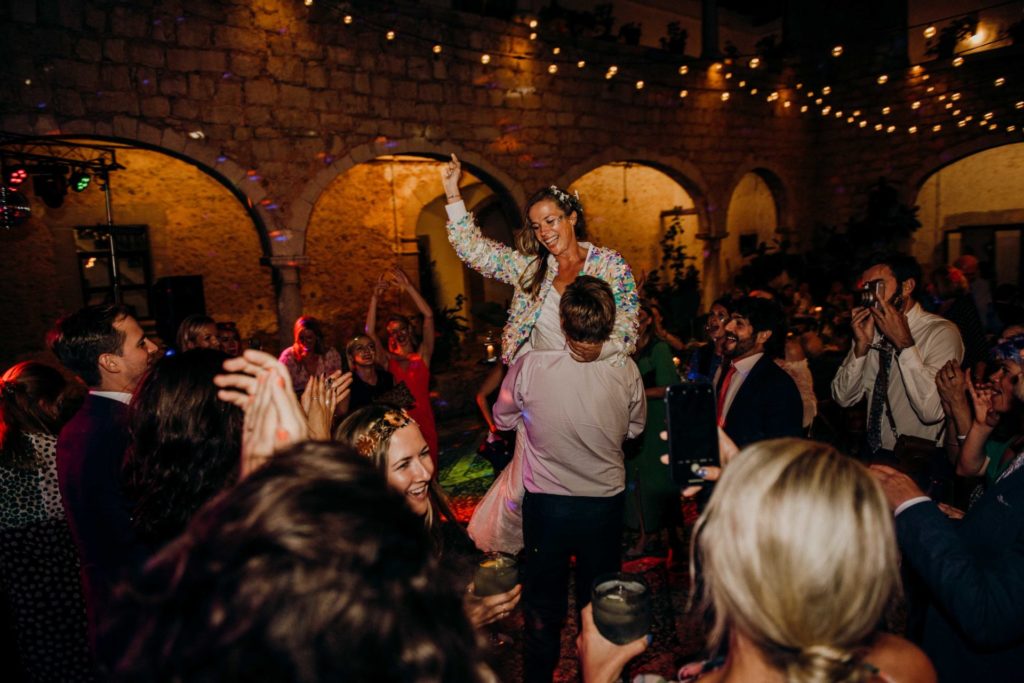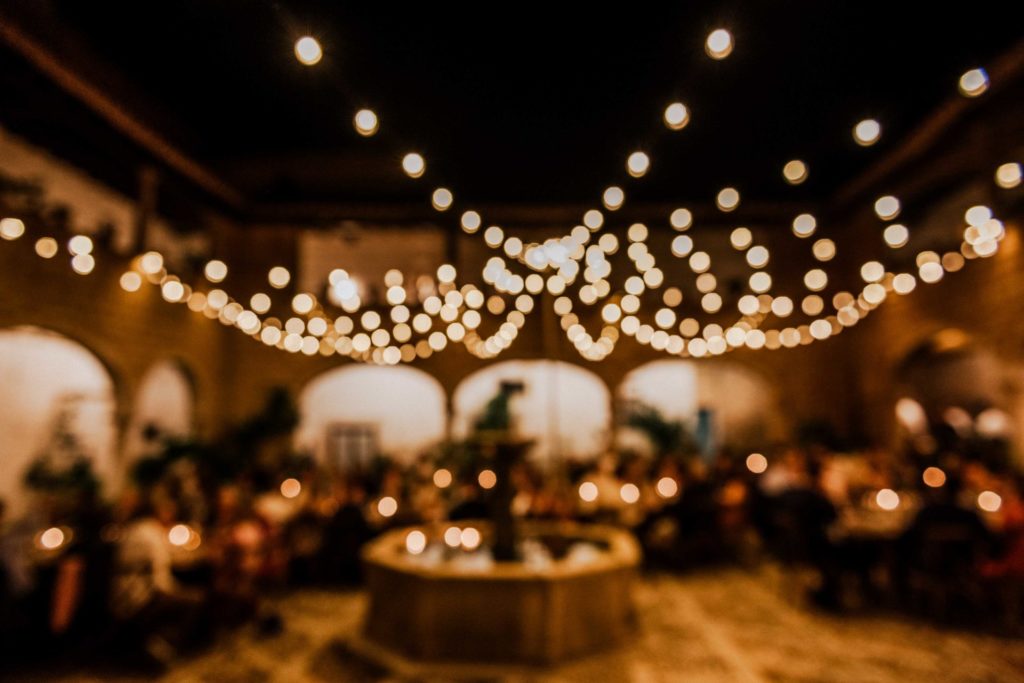 ---