Mallorca Surprise engagement shoot at Cap de Formentor- I'm very excited to share this story with you! It was such an honour for me to capture this very special moment of Olivia's and Jimmy's surprise engagement at one of the most scenic spots of Mallorca.
Jimmy contacted me in March to tell about his plan to propose to his girlfriend during their vacations in Mallorca. They had been together since 10 years and now was the right moment to pop the question. Apparently Jimmy had planned this since two years- that's when he already bought the ring! We set up the perfect plan to not let Olivia suspect anything. It was supposed to be only a walk to Cap de Formentor and me just a random tourist looking for nice spots for pictures.
When Olivia and Jimmy walked up to me and asked for directions, I said that I'm walking to the same place and I can show them the way. I told them I was a photographer looking for beautiful locations to shoot weddings. I really had to hold back to not start laughing!! Then I asked if I could try one shot on them to check the light and angle. Olivia still didn't think there is something going on and happily followed my instructions. When I had them both in the perfect spot, I just said that I will take one picture to see how that looks and then it happened! Jimmy went down on his knee and asked Olivia to marry him 🙂 It was such a beautiful and special moment set on the scenic back drop of Cap de Formentor.
" Ilona, I loved meeting you! You and Jimmy really got me!!! Having you as our photographer made the day even more special! Thank you for the beautiful photos and for the both of you pushing me outside of my comfort zone on the rocks of Cap de Formentor".
Thank you, Olivia for your kind words!! Hopefully we'll meet again and who knows- maybe it will be a wedding in Mallorca <3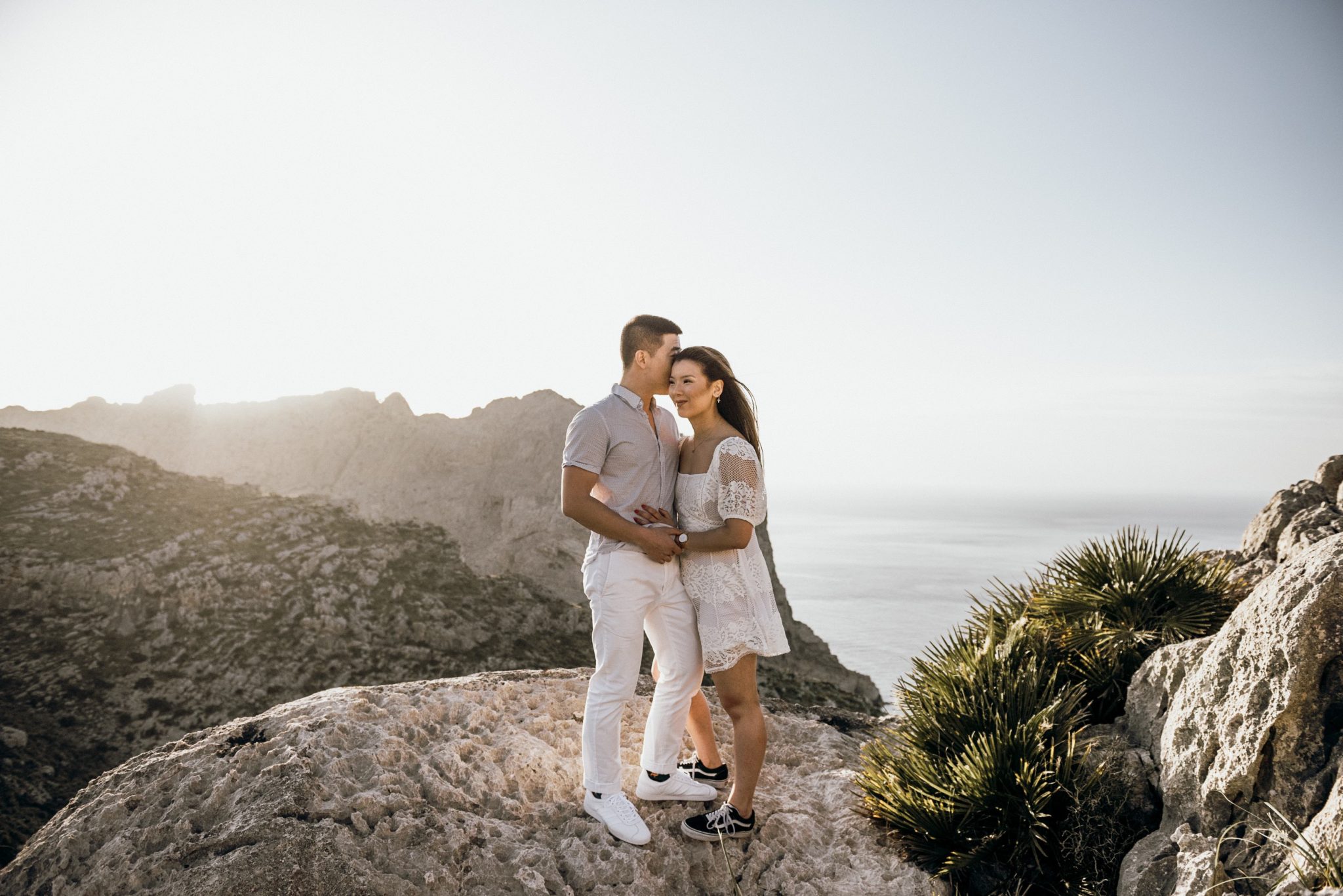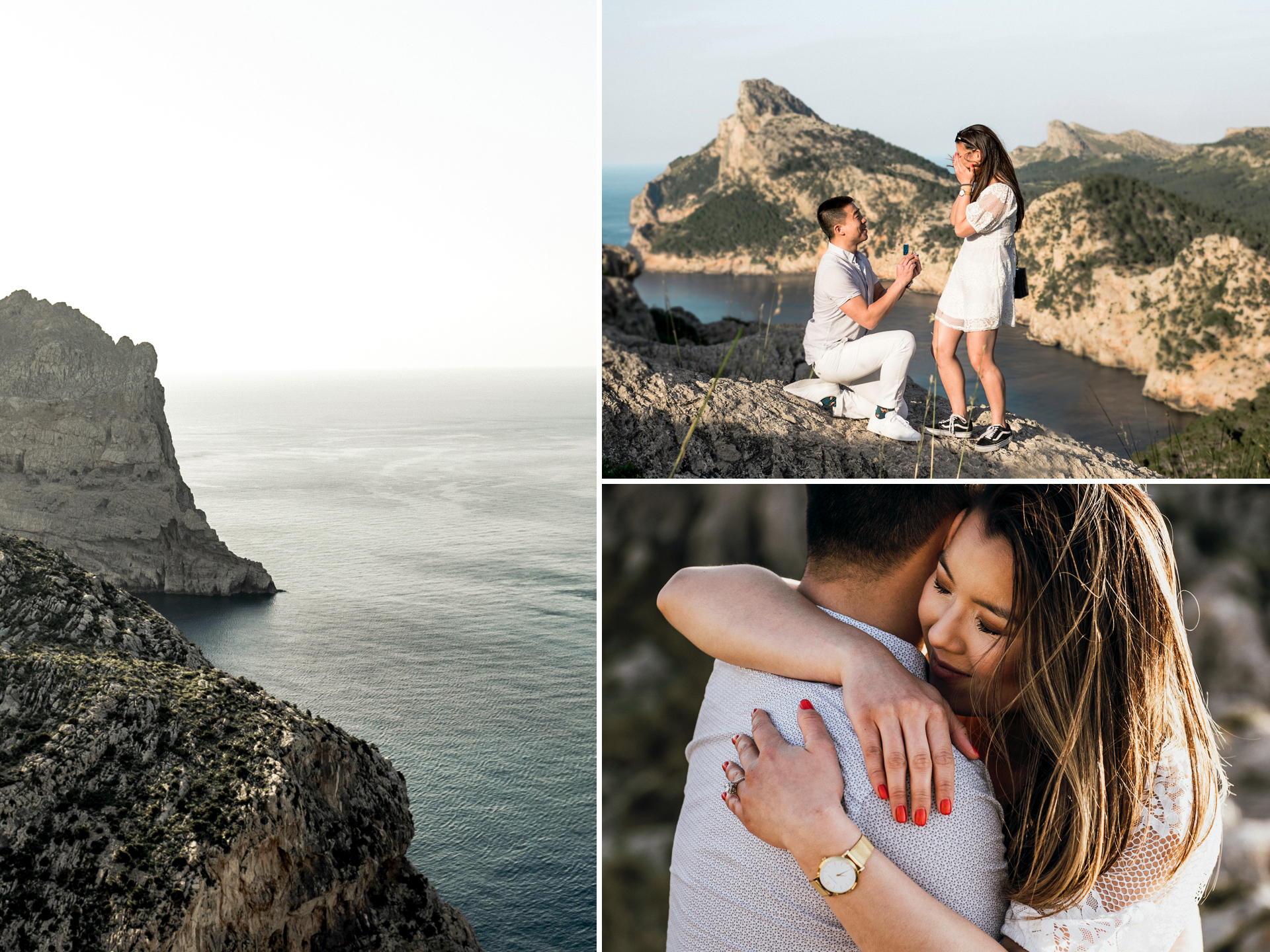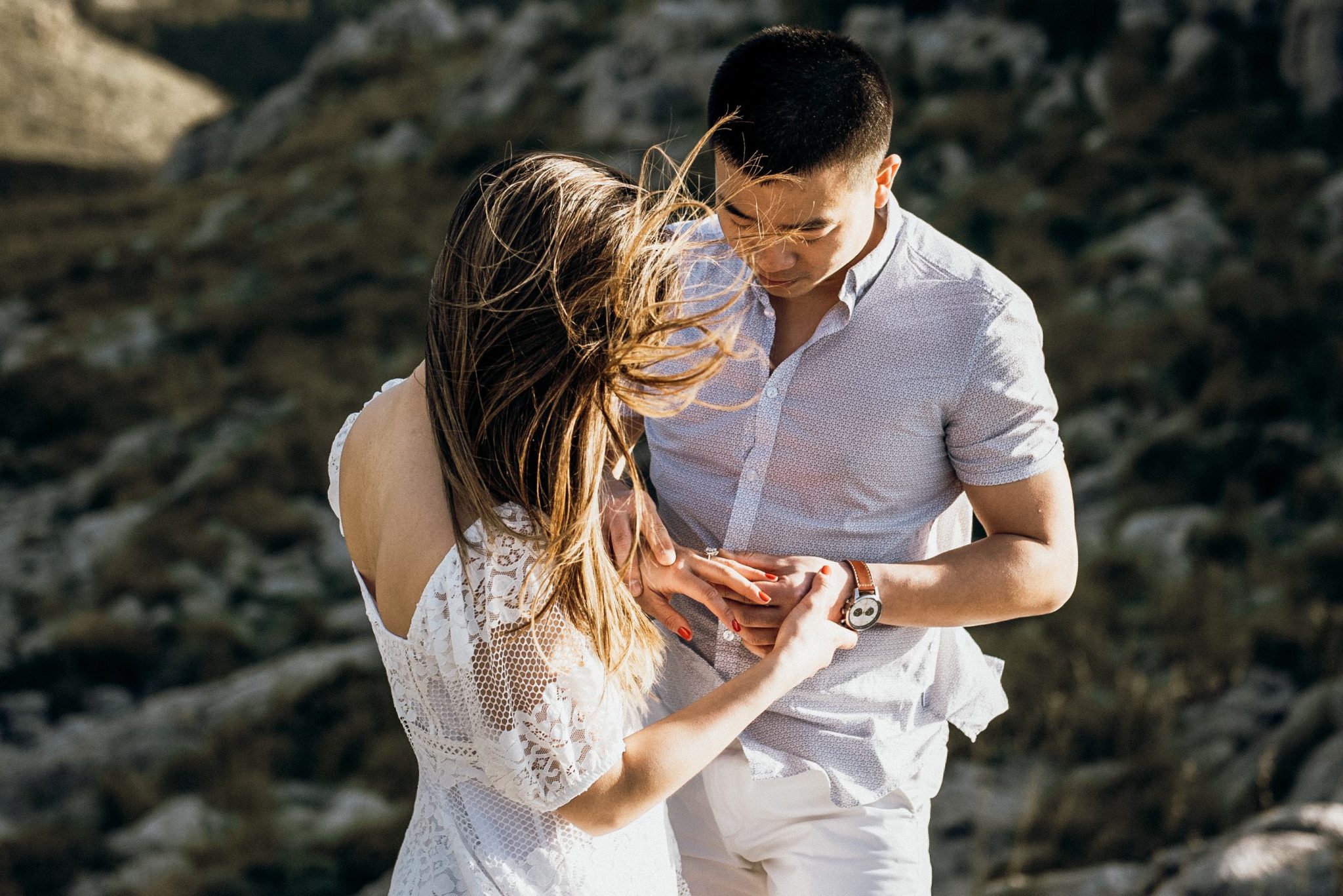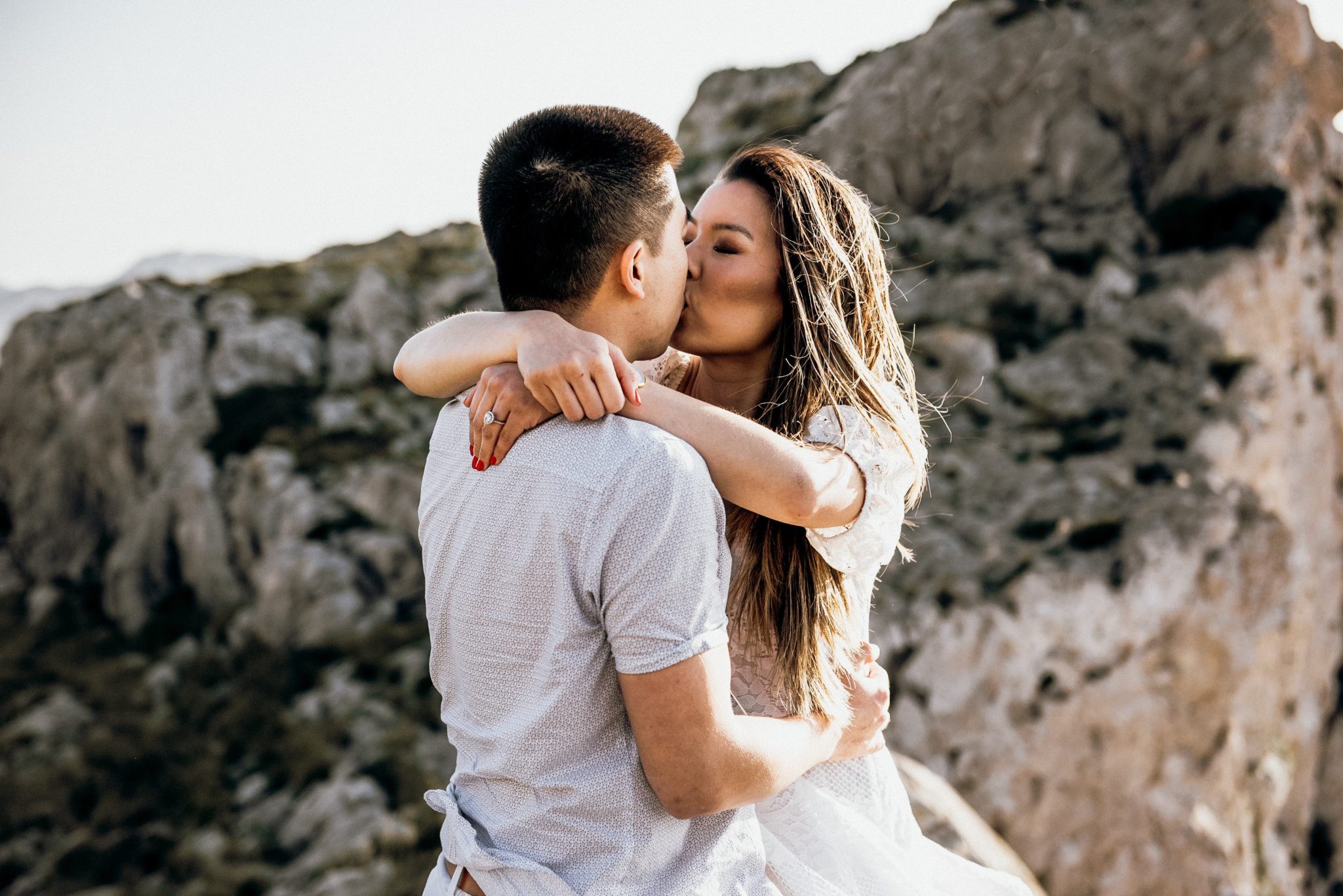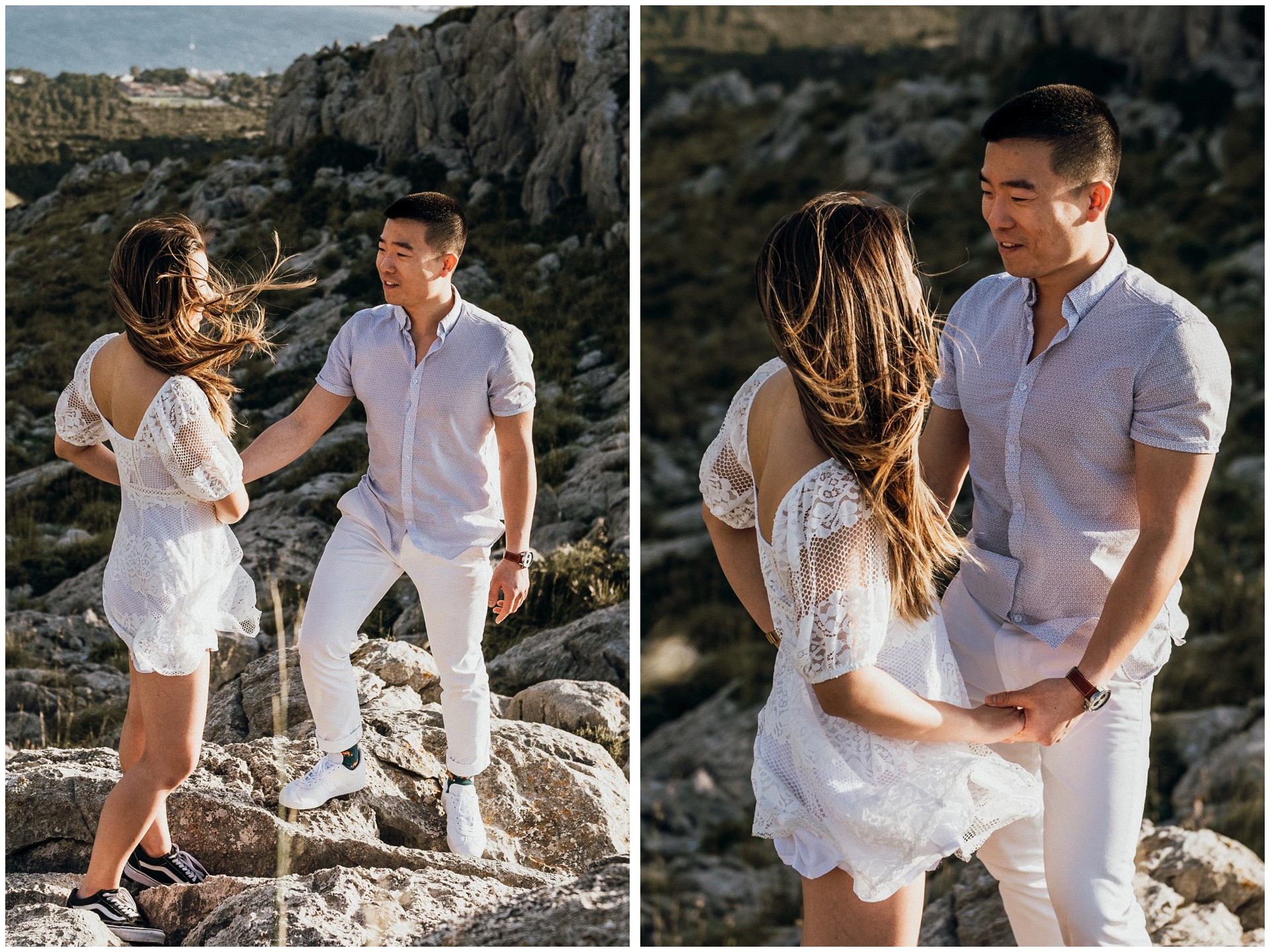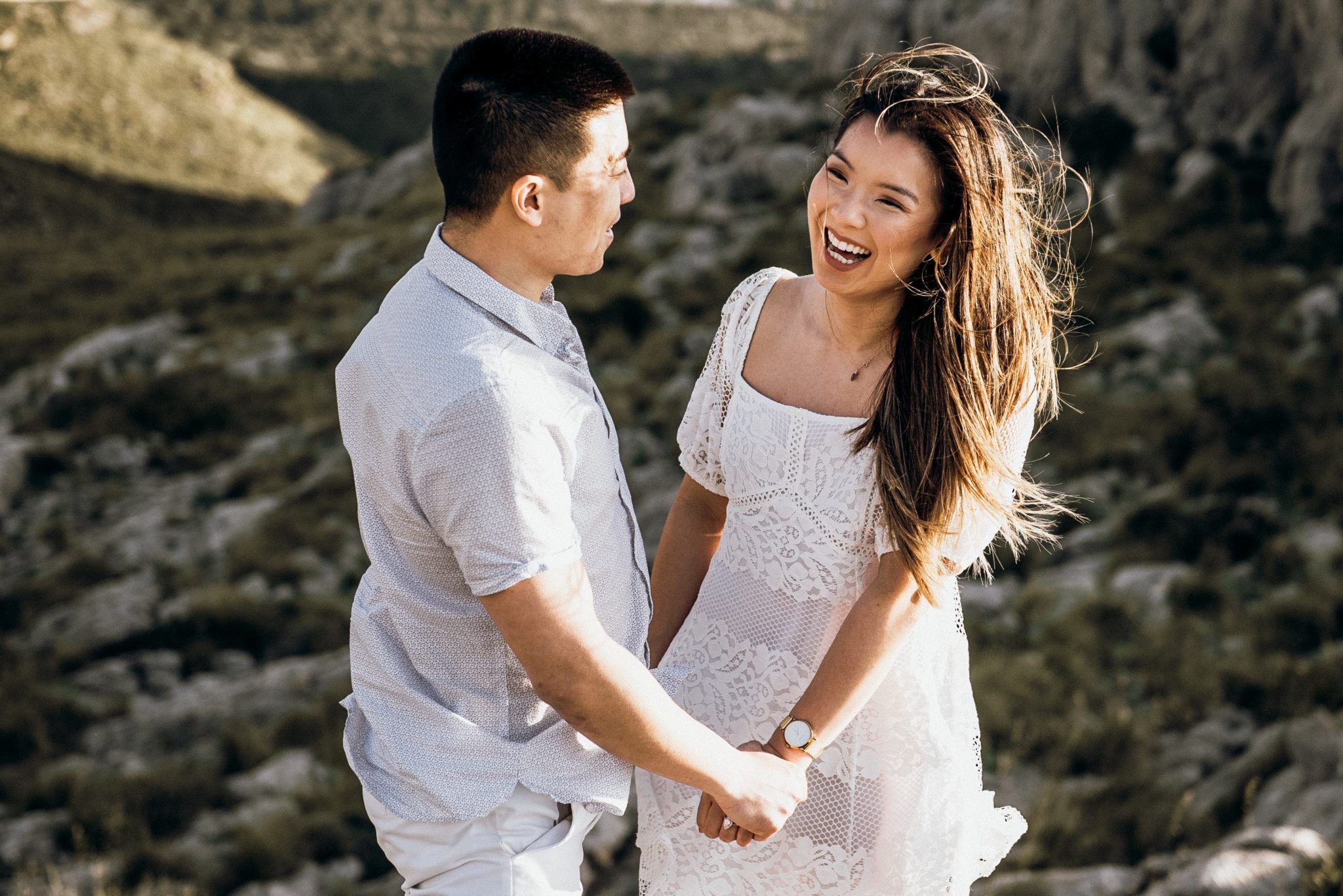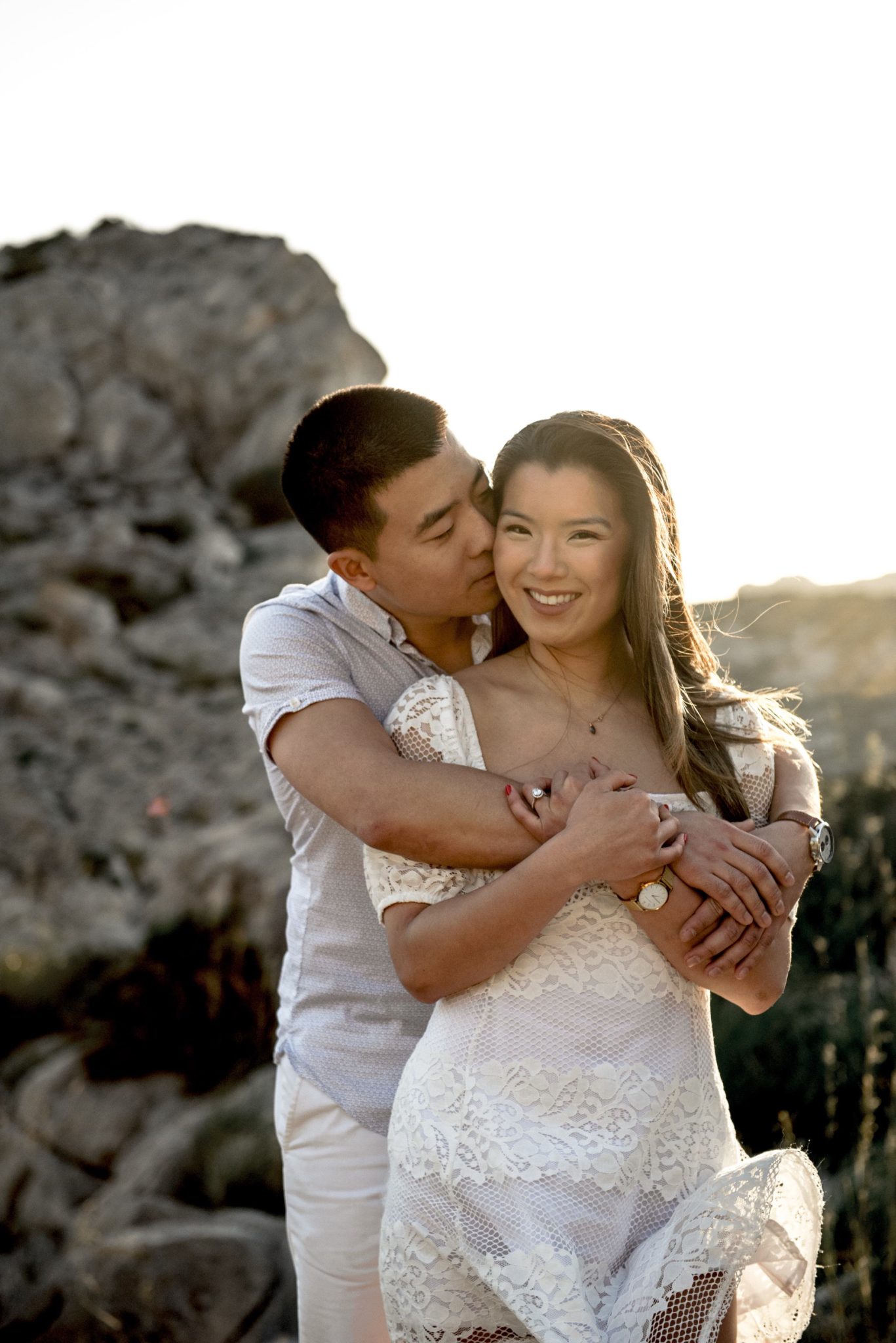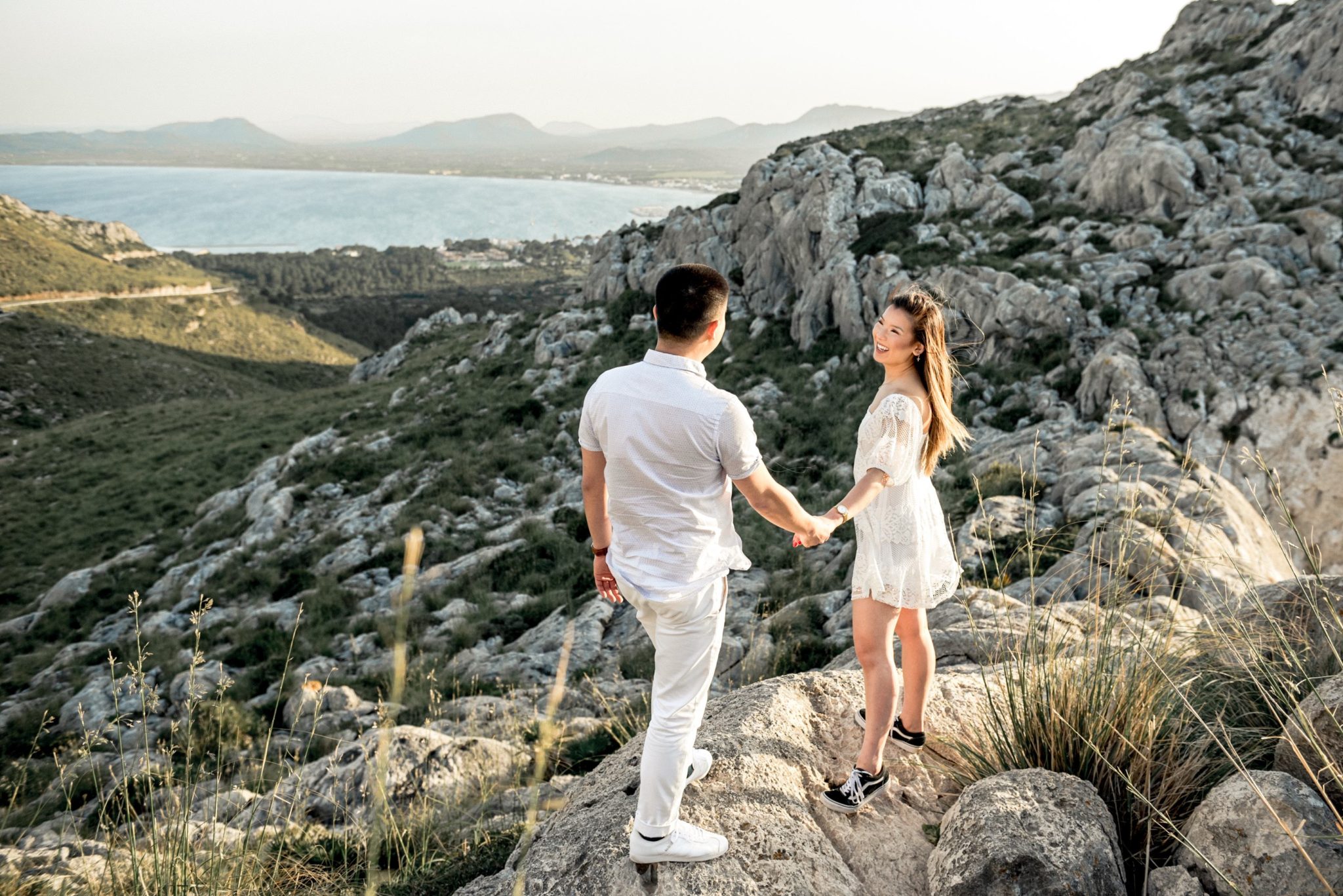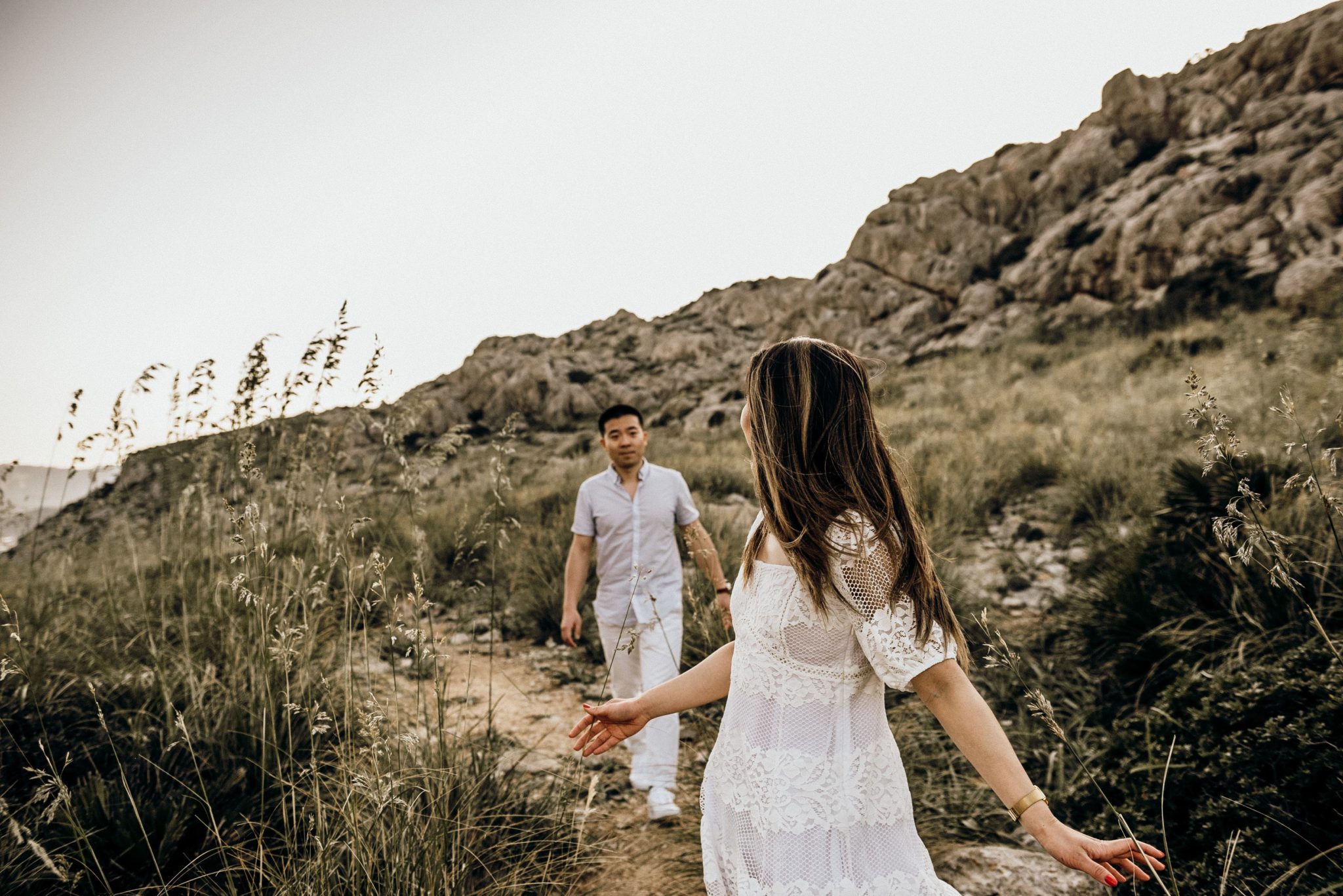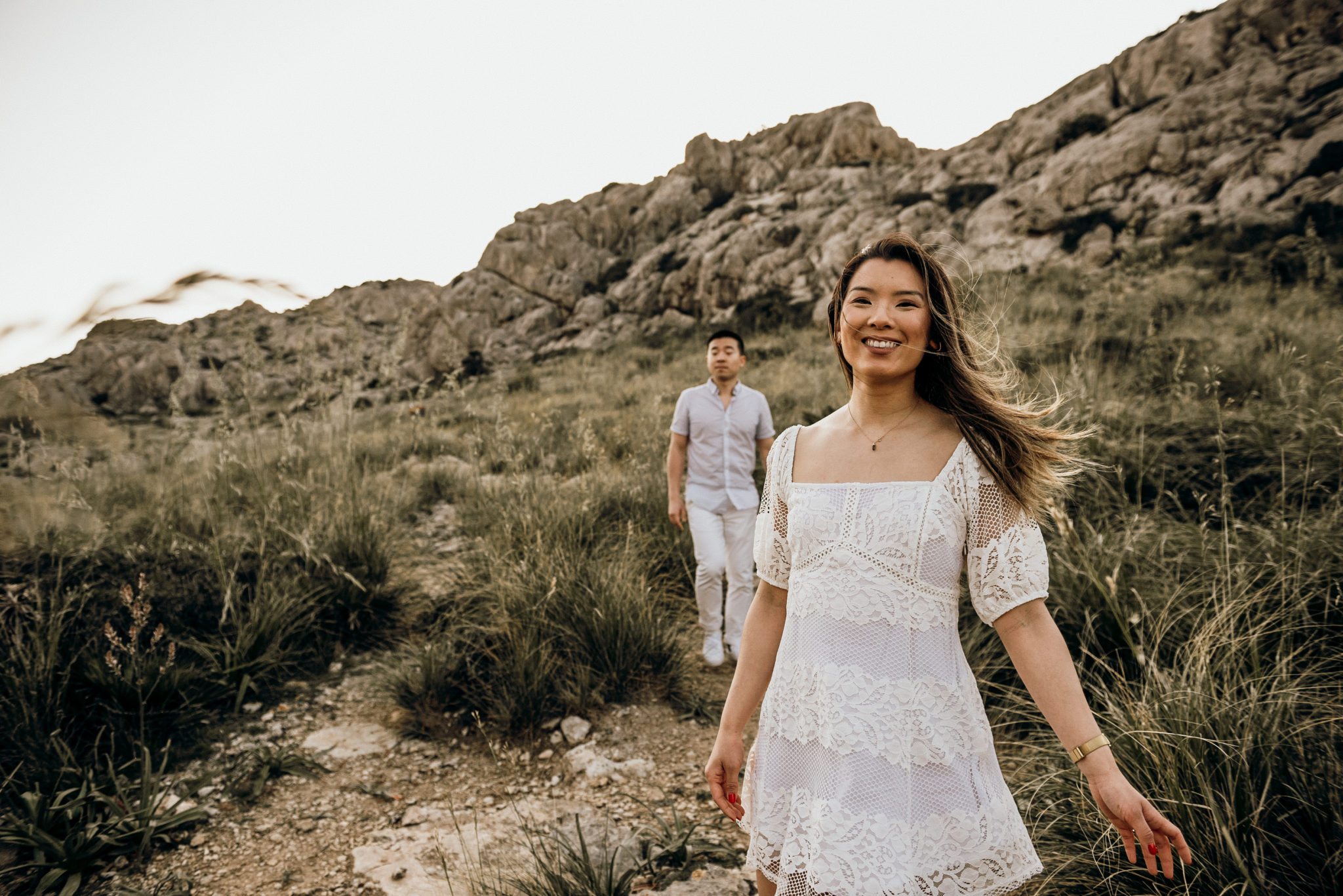 Getting married or eloping in Mallorca? I would love to hear about your ideas, so let's chat!
---